This is a tutorial on how to favorite a TikTok video. This can be extremely useful in cases where you do not want to like the video. Instead, you just want to "save" it for later.
Personally, I like to use this feature when:
I do not want to like the video. This is usually because I dislike the content for some reason or another.
I do not want to go through the bother of downloading the video to my phone.
How to add a video to your favorites on TikTok.
On the right of each TikTok video, there are four options. One of these options is the share option.
However, this share icon allows you to do far more than just share the video. It also provides a number of other options, such as:
Report
Save video
Duet
Stitch
Add to Favorites
Share as GIF
Obviously, in your case, you will want to use the "Add to Favorites" option.
This can be located by scrolling across the bottom until you reach the end of the menu.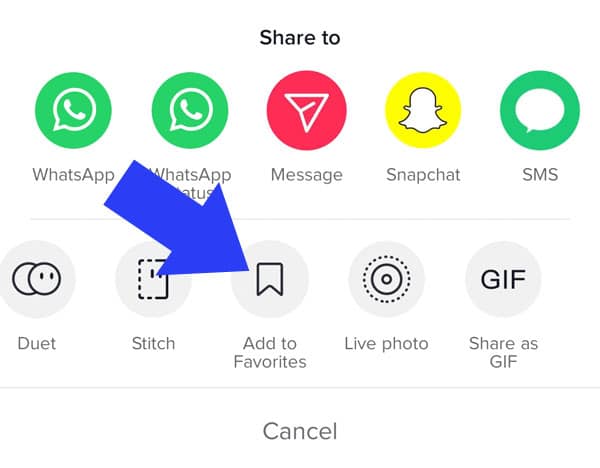 After you have clicked on this button, TikTok will display a confirmation message at the top of the app.
How to find your favorited videos on TikTok.
To view videos that you previously added to your favorites, you will need to navigate to your TikTok profile. Then, simply click on the rectangular bookmark icon beside the "Edit profile" button.
Once you have clicked on the bookmark icon, TikTok will bring you to your Favorites section.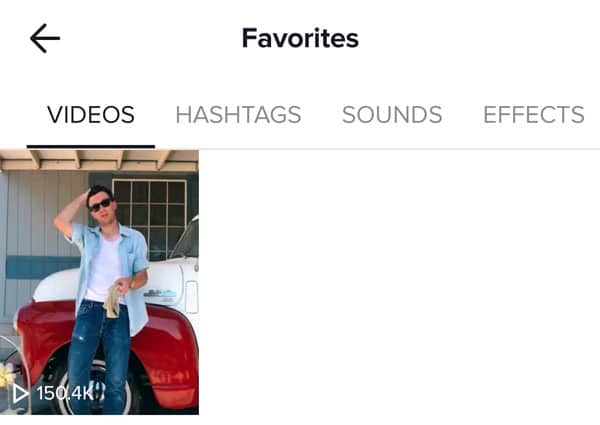 Furthermore, your "favorited" videos will be the first tab shown to you by default.
And that's pretty much it! As you can see, this feature is handy if you want to "save" a video without adding any likes to it.
In addition to this, another benefit is that the creator will not receive a notification if you favorite their TikTok video! In other words, it is a completely private action. Only you will know about it.
Related guides.
Other guides that you might find interesting.