As you can see, we at ThisInterestsMe.com like to tackle the issues that matter!
Update 2016: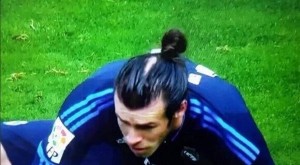 Anyway, an interesting conversation cropped up on Reddit the other day, with somebody making the claim that Gareth Bale was going bald. His evidence was based on highlights from the Real Madrid vs Rayo Vallecano game, in which Bale sprinted the length of the pitch before scoring.
During the celebrations, the camera showed what looked to be a bald spot on the back of Gareth Bale's head: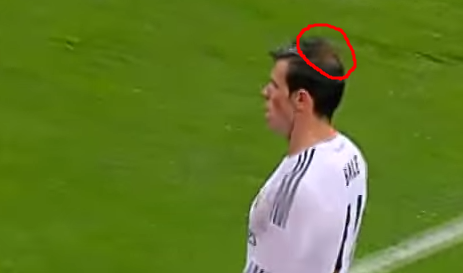 Personally, I don't think that the picture above is evidence that Bale is suffering from male pattern baldness. For all we know, he could have gelled his hair in a certain way.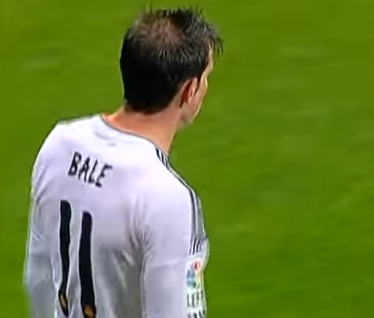 If it does turn out to be true, you kind of have to feel sorry for the guy. He's only 25 years of age and he is constantly under the spotlight, so anything that he does to try and hide it or fix it will receive a massive amount of attention from the media, especially considering the fact that he made a record transfer move from Spurs to Madrid.
His latest picture from the Real Madrid training camp shows that he has decided to grow his hair long.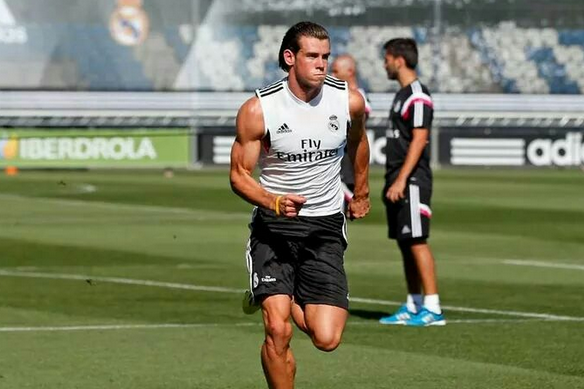 This has led to musings / assumptions that he is making some sort of last ditch attempt to try and hide it. And why wouldn't he, considering the fact that there is probably a lot of sponsorship money at stake?
Male pattern baldness, which is also known as Androgenic Alopecia, effects up to 25% of men that are under the age of 30. In fact – Statistically speaking, you have a 4/7 chance of receiving the gene, with two thirds of men experiencing some form of hair loss before the age of 60. i.e. I wouldn't laugh or poke fun if I were you – You might be joining him much sooner than you think!