A funny spoof attack advert directed at Labour TD Ged Nash  (well, I'm guessing that it's a spoof). The flyer in question: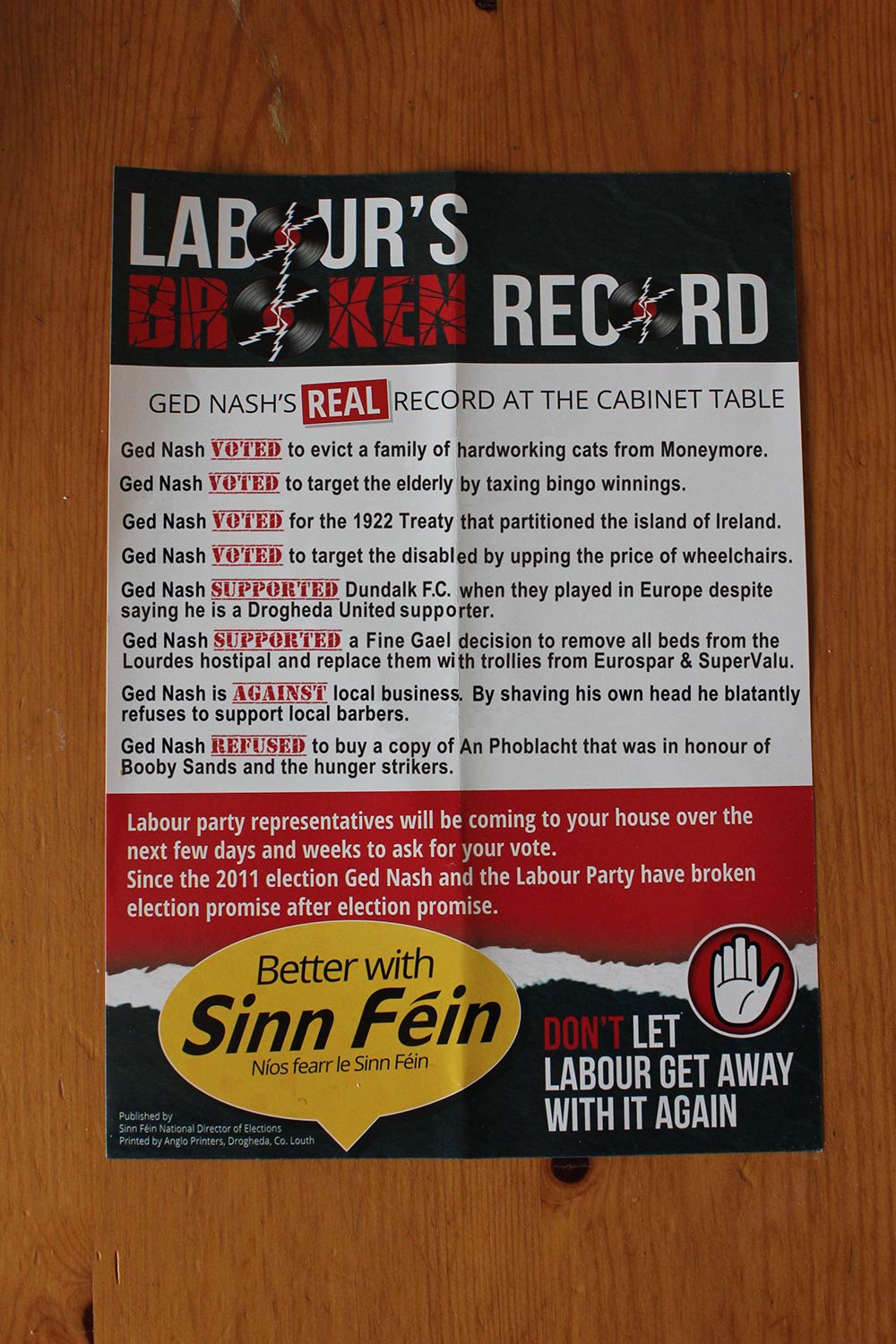 According to the spoof Sinn Fein flyer, Ged Nash:
Voted to evict a family of hardworking cats from Moneymore.
Voted to target the elderly by taxing bingo winnings.
Voted for the 1922 Treaty that partitioned the island of Ireland.
Voted to target the disabled by upping the price of wheelchairs.
Supported Dundalk F.C. when they played in Europe despite saying he is a Drogheda United supporter.
Supported a Fine Gael decision to remove all beds from the Lourdes hospital and replace them with trollies from Eurospar and SuperValu.
Is against local business. By shaving his own head he blatantly refuses to support local barbers.
Refused to buy a copy of An Phoblacht that was in honour of Booby Sands (sic) and the hunger strikers.
Sounds like this Ged Nash fella is a terrible guy altogether!
Facebook Comments