This funny t-shirt was spotted at the 2016 World Games, which is currently taking place in Dublin. It seems that one of the German attendants was sick and tired of answering the exact same questions each year.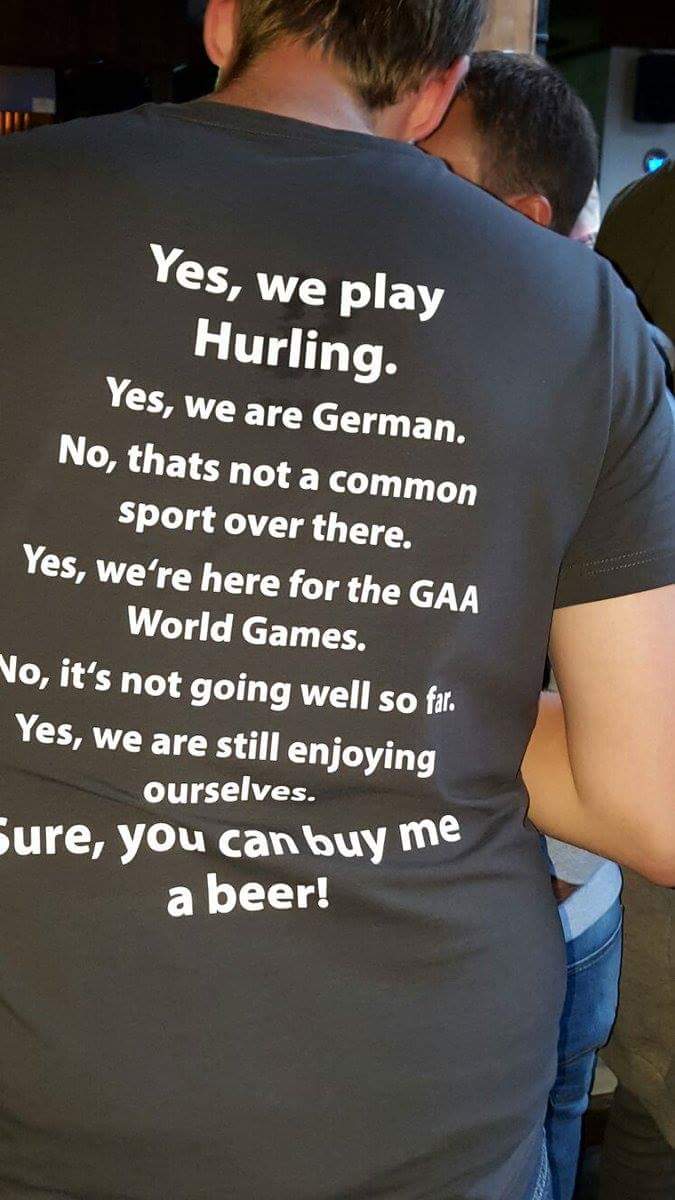 It reads:
Yes, we play hurling.
Yes, we are German.
No, that's not a common sport over here.
Yes, we're here for the GAA World Games.
No, it's not going well so far.
Yes, we are still enjoying ourselves.
Sure, you can buy me a beer.
Who said that the Germans didn't have a sense of humour, eh?
Facebook Comments