A phishing email that targets HSBC Bank customers seems to be doing the rounds.
Today, I received the following email: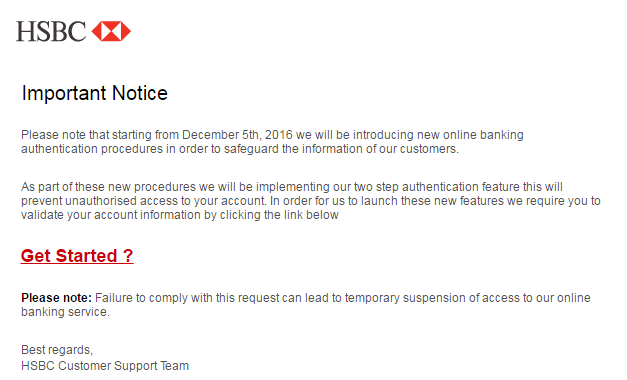 The email mentions how HSBC are supposedly introducing new online banking authentication procedures:
As part of these new procedures we will be implementing our two step authentication feature this will prevent unauthorised access to your account. In order for us to launch these new features we require you to validate your account information by clicking the link below.
The link that they provide leads to a website called wleifhvosidjv.com, which provides a fake HSBC form: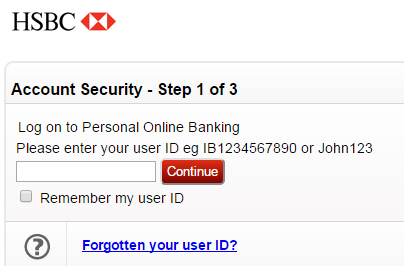 The form, which includes the official HSBC logo, prompts unsuspecting users to enter their user ID. It then redirects to a second form, which asks for information such as your bank account number and your card number, as well as your HSBC security code.
Luckily enough, Chrome users are warned that the site in question is deceptive and that it may trick them into doing something dangerous: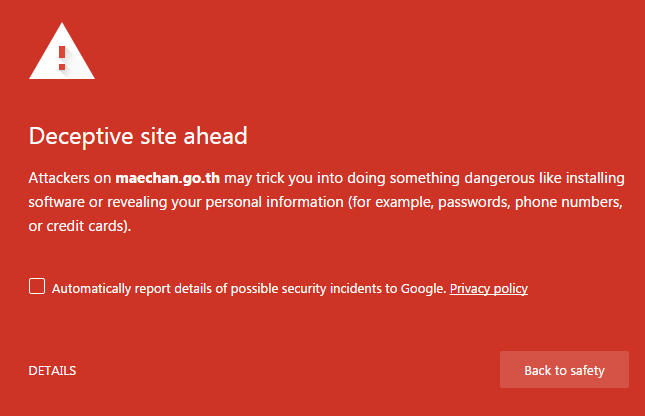 In this case, it seems that maechan.go.th redirects to wleifhvosidjv.com, which displays the phishing form.