In the not-too-distant past, the people of Ireland were extremely religious. For the most part, they were devout Catholics who both feared and respected the Roman Catholic Church.
However, because of a number of different reasons, this has since changed.
In 1981, weekly church attendance among Irish Catholics stood at 87%.
By 2011, this figure had fallen to 30%. The results of the 2016 Census showed that 132,220 fewer people identified themselves as Catholic compared to the 2011 Census.
That is a notable decline in a population of only 4.7 million people.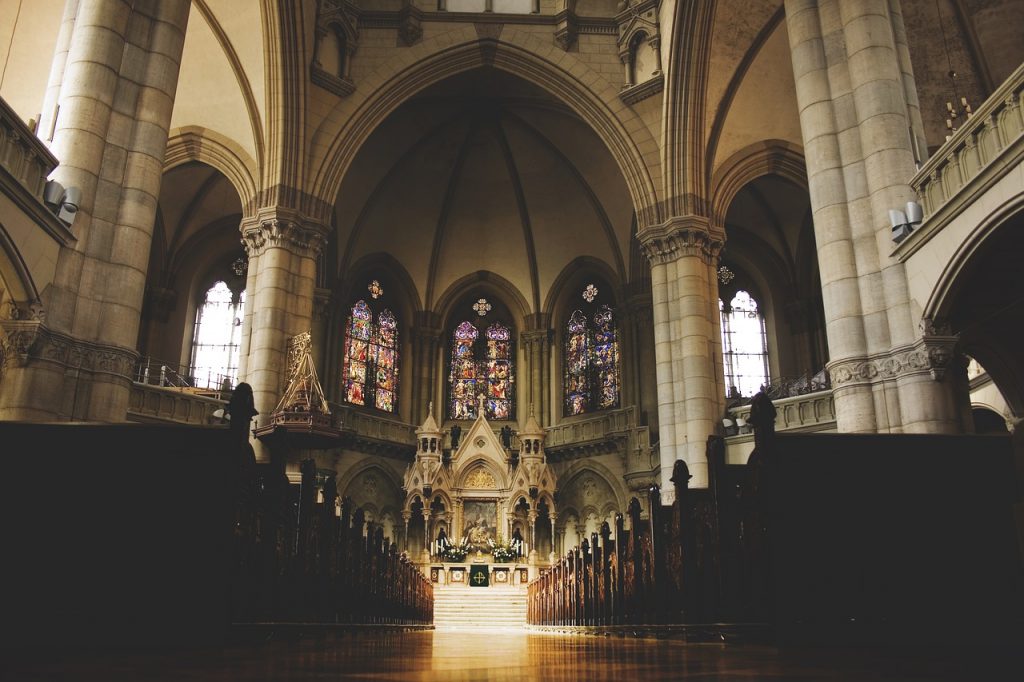 The Catholic Church had a lot of control in Ireland.
In the past, the Church had an extraordinary amount of control over Ireland's schools and hospitals. It also made regular attempts to influence government policy.
For example:
Up until 1980, condoms and other forms of contraception were illegal.
The constitutional prohibition on divorce remained in place until 1995.
Same-sex marriage didn't become legal until 2015.
Abortion was illegal until 2018.
During the 1950s, the Roman Catholic Church in Ireland prevented free healthcare for mothers and their children up to the age of 16.
The church opposed free healthcare, calling it "socialized medicine".
It also had fears that giving non-religious medical advice to mothers might lead to birth control that was contrary to Catholic teaching.
As a result, the proposed scheme became engulfed in a crisis that eventually collapsed John A. Costello's coalition government.
The pedophile cover-up scandals damaged the church's reputation.
It eventually came to light that the church had attempted to cover up a large number of cases where priests had sexually abused children under their care.
Throughout the 1990s, a series of criminal cases and government reports made it clear that hundreds of priests in Ireland had abused thousands of children over the previous decades.
In many cases, the church did not report the abuse to the authorities. To avoid any embarrassing scandals, they simply moved the "troublesome" priests from parish to parish.
Reports such as the "Ferns Report" also found that members of the church had failed to keep children away from alleged abusers.
These revelations inflicted a large gaping wound in the "moral authority" of the Roman Catholic Church.
The Magdalene laundries.
Throughout the 20th century, the church operated the controversial Magdalene laundries.
These laundries were basically workhouses for women that society deemed sexually promiscuous.
The women in these institutions were cut off from their families. Unmarried mothers were also separated from their babies.
During the 1990s, it became increasingly clear that the women who lived in these workhouses suffered a great amount of physical and mental abuse.
Irish society has continued to modernize.
Over the decades, Irish society gradually started to modernize and become less sexually repressed.
However, it seems that the church has decided to bury its head in the sand and refuse to accept this.
To this day, priests cannot marry and women cannot become priests.
This might explain why, in 2017, only six men started training for the Catholic priesthood in Ireland.
A new record low.
By and large, Irish people are no longer religious.
Based on both the statistics and my own personal experiences, I would say that Ireland is no longer a religious country.
A few of my own personal anecdotes and opinions:
Nobody in my age group goes to mass on a weekly basis. If they do, then they certainly haven't mentioned it.
When I drive by my local church on a Sunday morning, it is highly noticeable that most of the church-goers are elderly people.
When people in my age group do go to church, it is for a special occasion, such as a baptism or a wedding.
From what I can see, church weddings and baptisms are the result of people following social traditions.
Census figures do not tell the full story. This is because many people will check the "Roman Catholic" tick box because they were baptized as such. That, or they see it as part of their cultural identity. My guess is that most of these people don't even say a prayer from one month to the next.
The Census figures were also impacted by the arrival of Polish workers during the 2000s. Most of which were Roman Catholic.