This is a Wexford news round-up for the 4th of June, 2014:
Local businessman objects against TK Maxx.
Nigel Hamilton (often referred to as "The Phone Doctor") has submitted an appeal against the council's decision to allow TK Maxx to open up a store in the Stonebridge development building on Paul Quay in Wexford. The local businessman, who owns the shop "W.R Hamilton & Son" in Wexford's Bullring, stated that the retail giant would be better suited for Wexford's Main Street, where local businesses could benefit from the footfall it would generate. News of the objection to TK Maxx has been ill-received by others, however, as Councillor George Lawlor stated that he was dismayed by the news. According to the recently re-elected councillor, the retail giant would persuade consumers to shop in Wexford, and that it would benefit the local economy by providing jobs. UPDATE: The objection has been rejected.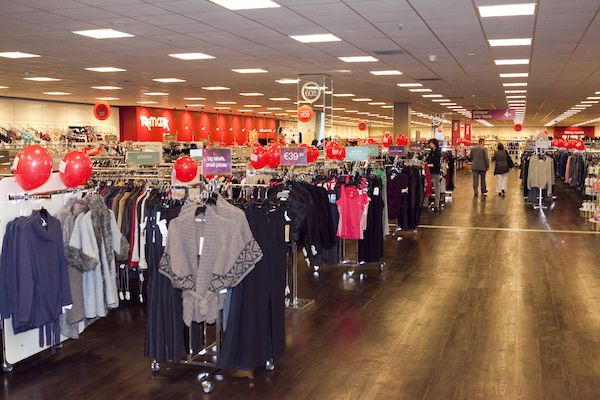 An Bord Pleanala will make a determination on Hamilton's objection on the 4th of September, later this year.
Suicide rates in Wexford.
According to a recent study, suicide rates in Wexford have fallen from 19.9 per 100'000 people (2011) to 11.8 per 100'000 people in 2013.  This figure comes on the back of a new initiative, which will see the Irish Countrywomen's Association team up with Pieta House in order to launch a new Suicide Prevention Information booklet. Pieta House, which was established in 2006, currently runs a Suicide and Self Harm Crisis Centre. You can visit the organisation's website here.
New Council.
The new Wexford County Council will hold its first meeting on Friday. According to Fianna Fail Councillor Fergie Kehoe, his party have been meeting with Fine Gael over the past couple of days; making it likely that the two parties will forge an alliance. Former Fianna Fail TD Tony Dempsey is expected to take the chairmanship. This comes in the wake of the recent local elections, which saw Fianna Fail and Fine Gael win twenty council seats between them.
Road deaths in Wexford.
Recently-released statistics from the Road Safety Authority show that there has been a 60 percent drop in the number of road deaths in Wexford between 2007 (17 fatalities) and 2013 (7 fatalities). Last year, Wexford was ranked amongst the top ten safest counties in Ireland to drive in.
Wexford Motor Show.
On Saturday, the 14th of June, the Wexford Motor Show will be visiting Wexford Town. From 9AM to 6PM, Wexford's Quays will be treated to the sight of vintage sport cars and classic motorcars. For general family entertainment, there will be face-painting, clowns and a climbing wall. The event is free and everyone is welcome to attend.
Facebook Comments