In this tutorial, we will show you how to create a Private Story on Snapchat.
This can be useful if you want to limit who can see certain snaps but you also don't want to send them directly to people.
The feature is also useful for people who are sensitive about their privacy and feel as though they have too many "prying eyes" on Snapchat.
1. Take a snap
Start off by taking a photo with the Snapchat app, just like you normally would.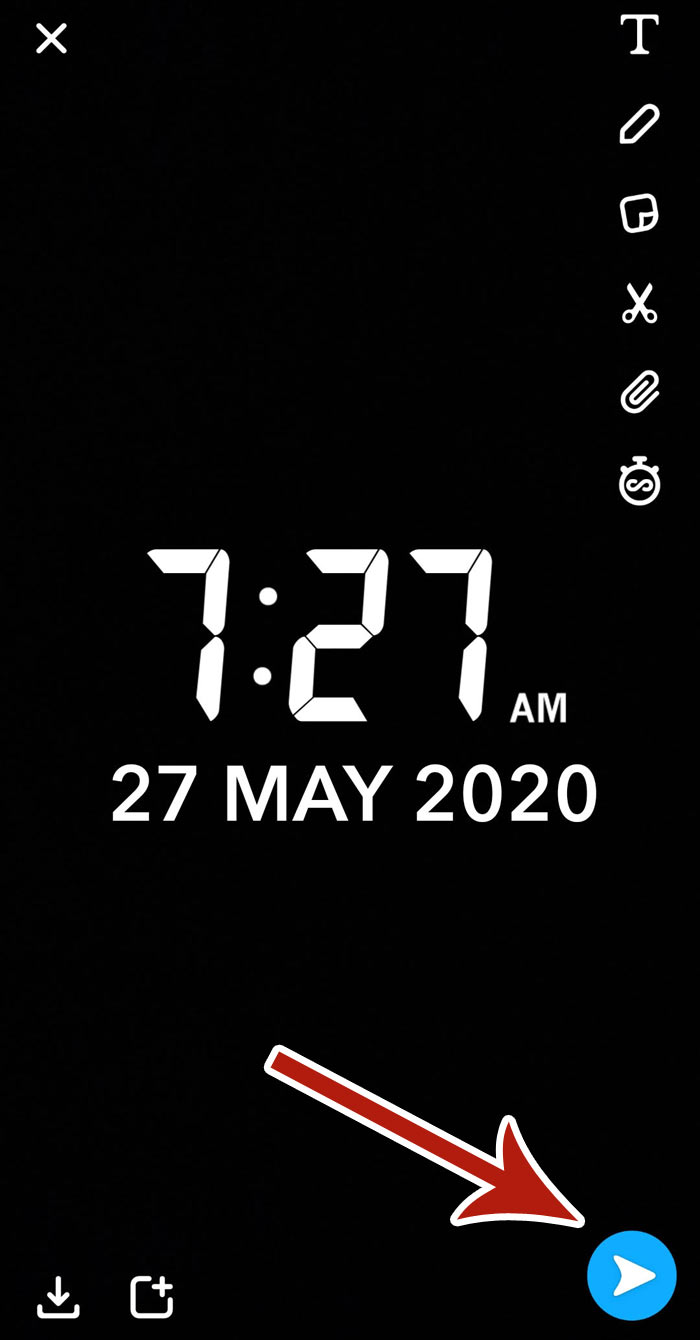 Once you've taken your photo, press the blue "send" icon in the bottom right-hand corner.
2. Click on "+ Private Story"
On the "Send To" screen, you will see an option in the top right-hand corner called "+ Private Story":
At the time of writing (May, 2020), this button was located directly underneath the "New Group" option.
3. Select the friends that are allowed to see your Private Story.
This is the crucial moment when you get to pick and choose which friends can view your private story.
Simply scroll down through your friend list and put a blue tick beside anyone that is "worthy" of being a part of your new secret club:
Once you've selected your friends, scroll down to the bottom of the app and click on the blue "Create Story" button.
4. Give it a name.
At this point, Snapchat will prompt you to enter a custom name for your private story.
Although you can call it anything that you want to, it is a good idea to give it a name that is descriptive. This is because you might decide to create a different one later on.
The name of the story should reflect who can see it.
For example, "Work", "Family" or "College friends." You do not want to make the mistake of sending a snap to the wrong story just because you gave them all a bunch of random names.
5. Send the snap to your new Private Story.
Finally, your new private story will appear as an option under the Stories section, and Snapchat will give you the option to select it: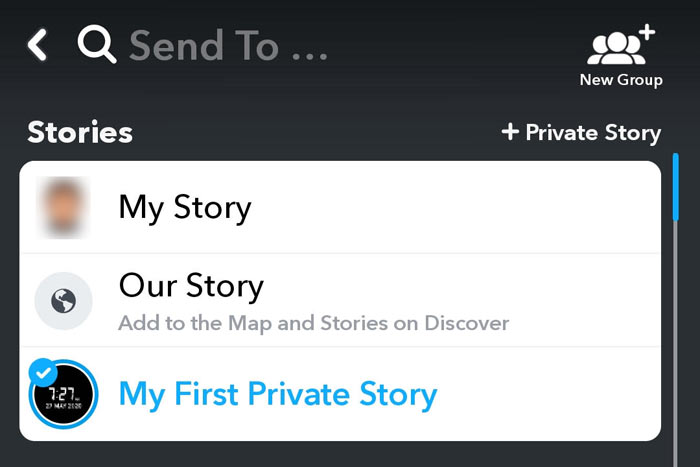 To send a snap to it, simply select and press the send button at the bottom.
And that's it!
Related article: Remove someone from your private story.