Reddit's r/conspiracy subreddit is a place where "White Nationalists" and racists can share their antisemitic propaganda with gullible conspiracy theorists. Some of the most common topics are:
The Holocaust never happened.
Jews run the world and/or media.
Hitler wasn't that bad.
If you think that I am joking about that last point, then allow me to show you a screenshot of r/conspiracy's sidebar:
And if that wasn't enough: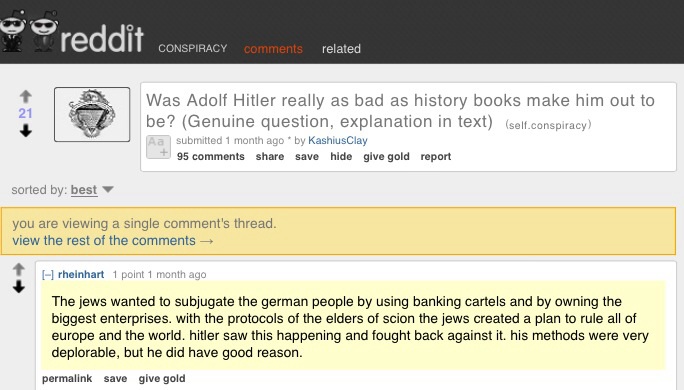 And if THAT wasn't enough:

It's funny – Whenever you introduce the idea that r/conspiracy is a stomping ground for racists, its subscriber base tends to reacts in anger. This is despite the fact that there are plenty of examples of blatant antisemitism:

Hell, even the moderators of r/conspiracy (read: Flytape) like to get in on the Holocaust Denial every once and a while:

Bumblingmumbling decides to defend Flytape:

A Reddit user called TTrns links to a website that has a Nazi emblem in the sidebar: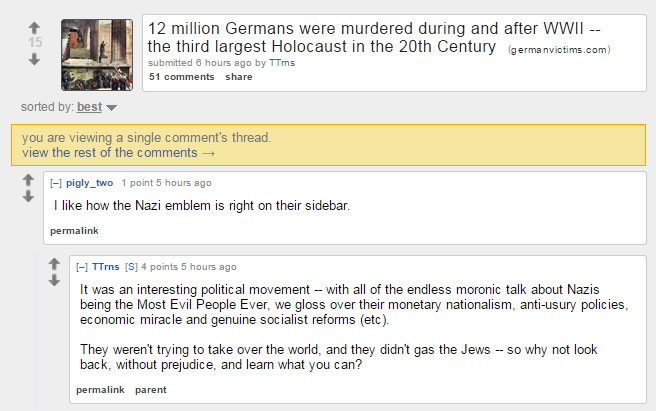 It goes on and on and on:

And on and on and on:

So much in fact that it is amazing that they have denied it for so long.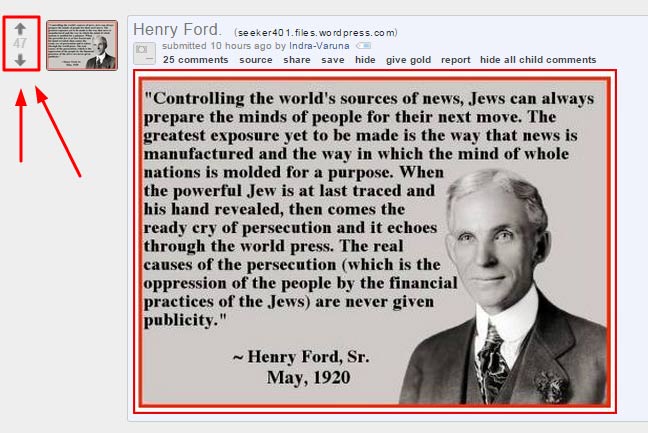 And one of the responses to the above image: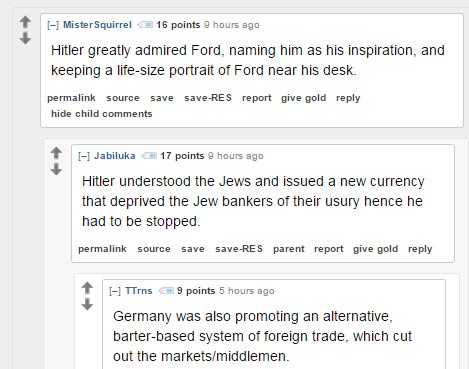 Yep… Hitler "understood" the Jews. The upvotes speak for themselves.