I think we sometimes forget that celebrities are not immune to the effects of aging.
And who can really blame us? On a daily basis, we are bombarded by re-runs of old television shows and movies.
On a daily basis, we are treated to footage of actors that are seemingly "stuck" at a particular stage in their lives, completely untouched by the ravages of time.
How many times have you Googled a certain movie, only to find out that a decade or two has passed since you and your friends first saw it in the theater? How many times have you come to the realization that the actor behind the character has aged, just like you?
It's all a bit unsettling, isn't it?
Note that the following article was originally published on February 17th, 2014.
Macaulay Culkin
Let's start off with the most obvious example:
Home Alone star Macaulay Culkin, who is now 33 years old.
It's hard to believe that nearly a quarter of a century has passed since Kevin McCallister was defending his home against a pair of bungling would-be burglars.
Since then, the former child star has been in and out of the tabloids because of possession charges and rumours about drug addiction.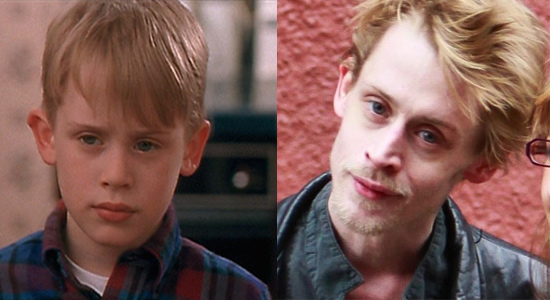 Sara Gilbert
Sara is best known for her role as Darlene Conner in the popular TV show Roseanne, which ran between 1988 and 1997.
In 2001, Ms. Gilbert announced to the world that she was gay.
Currently, she is a member of a talk show that she personally created: The Talk, which premiered back in 2010.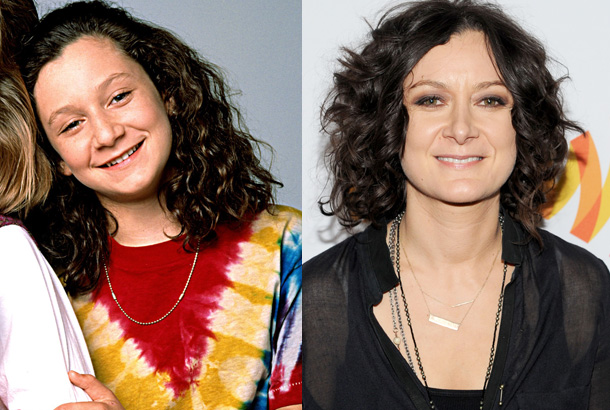 Lecy Goranson
Lecy Goranson portrayed Darlene's sister, Becky Conner. Since her departure from the show in 1996, the 39 year old has taken up minor roles in TV shows such as Sex and the City and Fringe.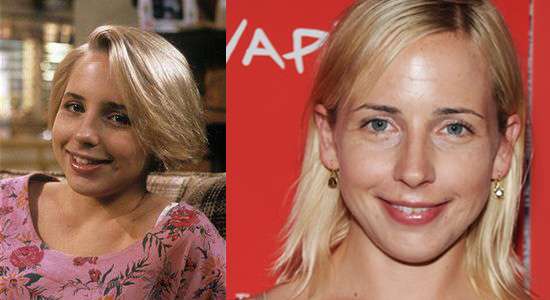 Mike Damus
A few days ago, I got a faint memory of an old TV show called Teen Angel, which starred Mike Damus as Marty DePolo, a teenager who dies before being sent back to earth as a guardian angel for his best friend, Steve Beauchamp.
Unfortunately, the show didn't last too long as it was cancelled after 17 episodes. Since then, it seems that the Queens native has been picking up one-episode roles in shows such as The Big House and NUMB3RS.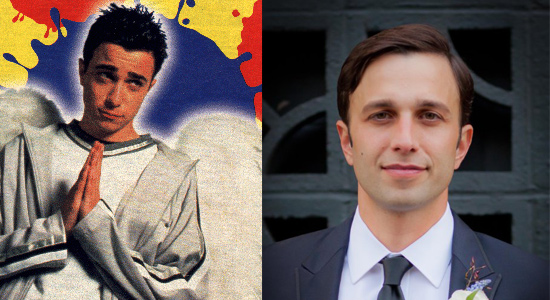 Alexa Vega
Alexa Vega sprung to fame during her role as the character Carmen Cortez in the movie series Spy Kids, which first started way back in 2001.
Since the fourth film was released, Ms Vega's biggest role has been in the 2013 movie Machete Kills, in which she portrays the character KillJoy. In 2010, the 25 year old married film producer Sean Covel, only to divorce him two years later. In 2014, the Miami-born actress tied the knot with Carlos Pena, Jr.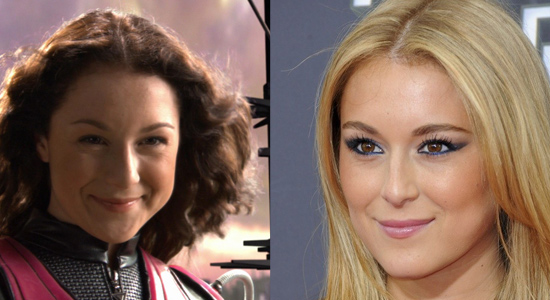 Andrew Lawrence
I was a bit shocked to see that Andrew Lawrence had actually grown up. I guess that I had always pictured him as that little kid from Brotherly Love.
I was also surprised to find out that he was the voice behind T.J. Detweiler in the animated series Recess.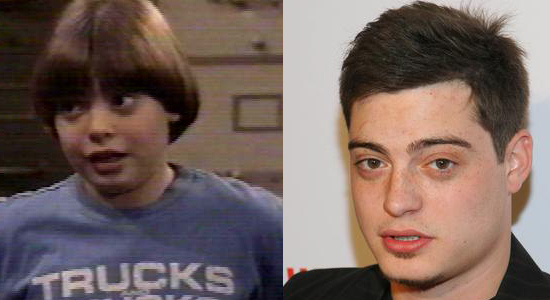 Ben Savage
Ben Savage played Cory Matthews in Boy Meets World, which was a classic coming-of-age sitcom that ran throughout much of the nineties.
You might be pleased to find out that the 33 year old Chicago native will be starring in a spin-off show called Girl Meets World, which is due to launch on the Disney Channel this summer.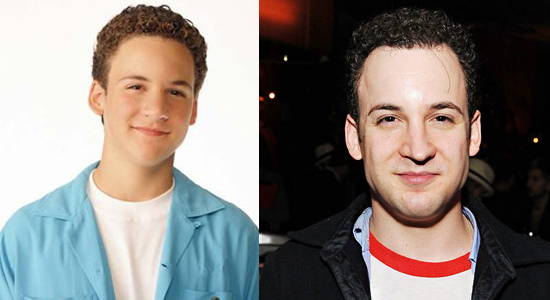 Beth Broderick
American actress Beth Broderick is best known for her portrayal of the character Zelda Spellman in Sabrina, the Teenage Witch, which ran for seven seasons between 1996 and 2003.
After the sixth season, Ms Broderick left, stating that she felt as though the role of Zelda had nothing else to offer.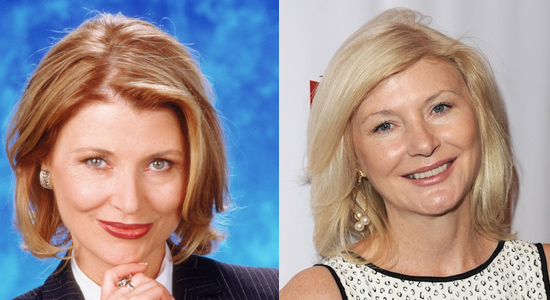 Danica McKellar
McKellar is most famous for her role as Winnie Cooper in The Wonder Years, which finished running way back in 1993. If you remember, Winnie was Kevin Arnold's major love interest throughout the show.
Fun fact: Ms McKellar has published several mathematics-related books. In 1998, she graduated from UCLA with honors after studying Mathematics. She is one of only a few actors that have appeared in a film as well as co-authored a scientific paper.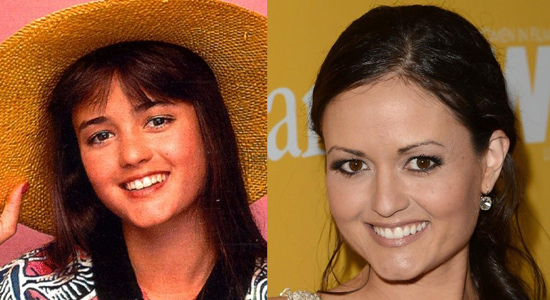 Daryl Sabara
Sabara is famous for playing the character Juni Cortez in the movie series Spy Kids. In 2014, he played Chips in the sci-fi film After the Dark. It is worth noting that Sabara also had a few appearances in the comedy-drama Weeds, which wrapped up filming in 2012.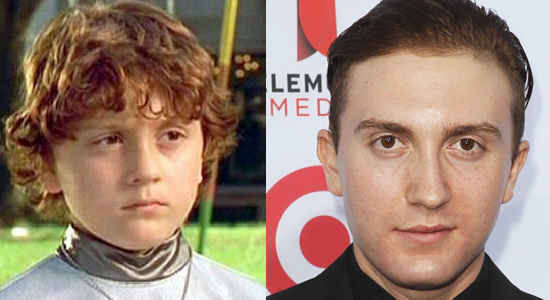 Dennis Haskins
Haskins played school principal Mr. Belding in the teen comedy Saved by the Bell, which finished airing back in 1993.
In 2009, he released a music album called "Karaoke With Your Favorite Principal Dennis."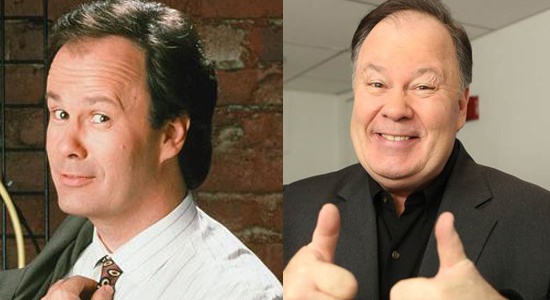 Dustin Diamond
Diamond is best known for his portrayal of Samuel "Screech" Powers in Saved by the Bell. Since the show ended, it is fair to say that Diamond has been no stranger controversy.
In 2006, it emerged that the San Jose native had released his own sex tape, which was hilariously titled "Screeched – Saved by the Smell." In 2007, Diamond got into a number of on-screen arguments with other celebrities on the reality TV show Celebrity Fit Club.
Update 2021: Sadly, Diamond died of cancer in February, 2021.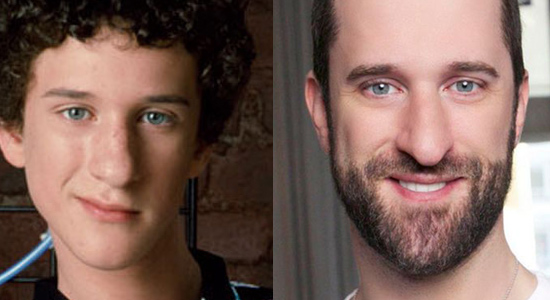 Dylan and Cole Sprouse
The Sprouse brothers were the main stars in the sitcom The Suite Life of Zack & Cody. In 2011, they starred in the movie version of the show.
It might surprise you to find out that they are now of legal drinking age!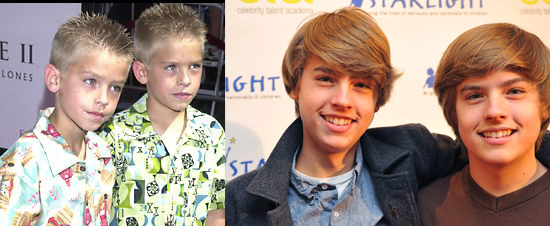 Edward Furlong
Edward Furlong is probably best known for his roles as John Connor in Terminator 2: Judgment Day (1991) and Danny Vinyard in American History X (1998).
Sadly, the former child star has been battling drug addiction and alcoholism since the age of 22.
In 2011, he was ordered to pay $15,000 in child support. Earlier that year, he proclaimed to a judge that he was completely broke and that he couldn't afford to make any payments. Since then, his access to his son has been restricted. In 2013, Furlong was arrested for the third time because of domestic violence.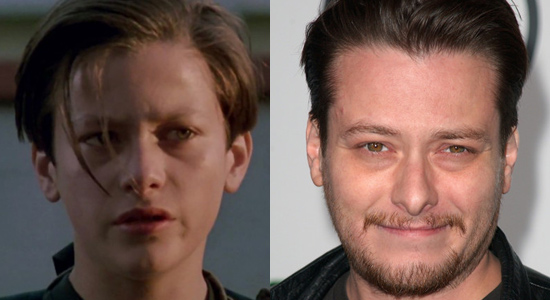 Elizabeth Berkley
Elizabeth Berkley played the character Jessie Spano in Saved by the Bell. Since then, she has had a number of small roles in various movies and television shows.
She is now 41 years of age. In 2012, she gave birth to her first child, Sky Cole.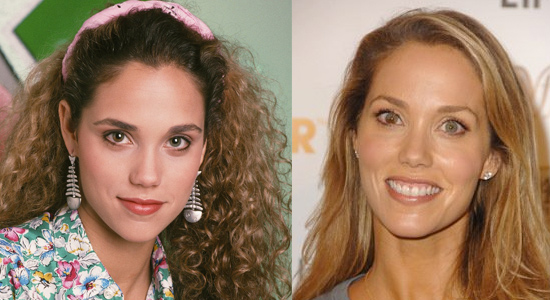 Fred Savage
Fred Savage is famous for his lead role as Kevin Arnold in the television drama The Wonder Years. The Chicago-born actor is now 37 years of age. After the award-winning show wrapped up filming in 1993, Savage took up a number of smaller supporting roles in various TV shows and movies such as Austin Powers – Goldmember (2002).
Funnily enough, I did not know that he is the real-life brother of Ben Savage, the actor behind Cory Matthews (posted above).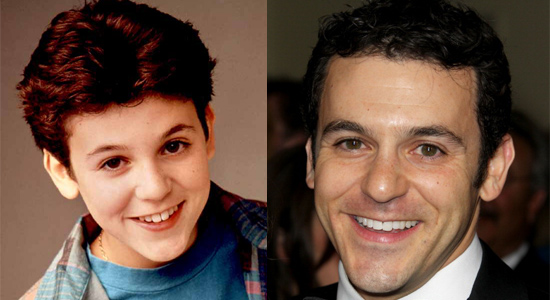 Haley Joel Osment
Haley Joel Osment played Cole Sear in the movie The Sixth Sense (1999), which is a thriller about a troubled young boy who can see dead people. His performance in the movie earned him a nomination for the "Academy Award for Best Supporting Actor."
The 25-year-old is an avid golfer and, in 2005, he was a member of the U.S team in the All Star Cup. In 2006, he was sentenced to three years of probation after he pleaded no contest to driving while under the influence. He was also hit with a misdemeanor charge for drug possession.
All of this stemmed from an incident in which the former child star hit a mail box and overturned his car.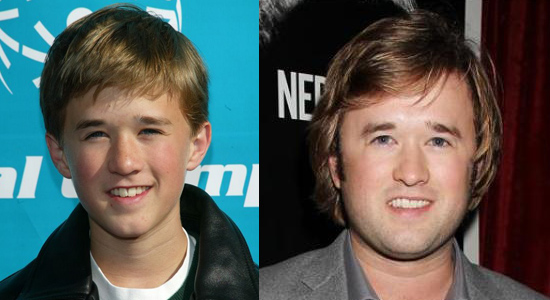 Jaleel White
Jaleel White is better known for his portrayal of the character Steve Urkel in Family Matters, which was broadcast between 1989 and 1997.
After the show ended, he took up a role in the series Grown Ups, which was eventually cancelled by UPN after 22 episodes.
In 2001, he graduated from UCLA with a degree in film and television. In 2012, White competed in the 14th season of Dancing with the Stars.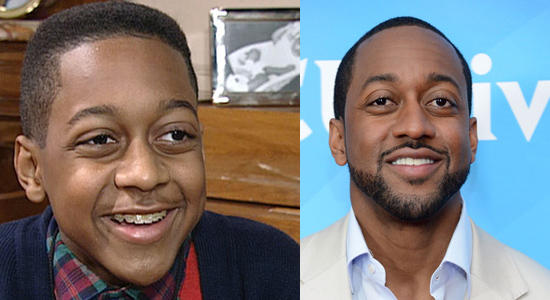 Jermaine Crawford
Jermaine Crawford played the character Duquan "Dukie" Weems in the award-winning HBO drama The Wire.
Since then, the 21-year-old has had a small role in the movie Twelve (2010). In 2009, he took to the stage and acted in a play called A Mother's Prayer.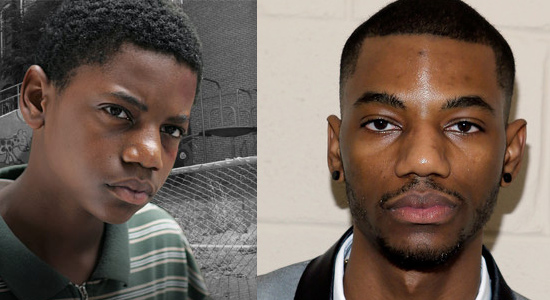 John Mallory Asher
Asher is best known for his role as Gary Wallace in the TV series Weird Science, which ran between 1994 and 1998. He is now 43 years of age.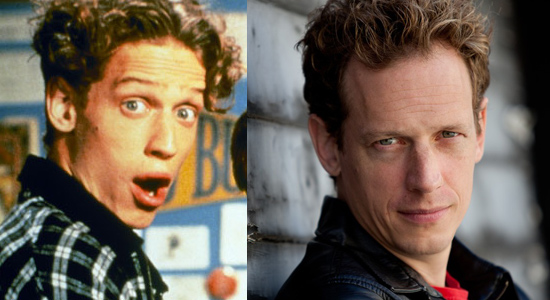 Jonathan Lipnicki
Lipnicki is a former child actor who had leading roles in Hollywood movies such as Stuart Little and Like Mike.
Nowadays, the 23 year old is heavily involved in mixed martial arts, which has led many people to believe that he will eventually compete on a professional level.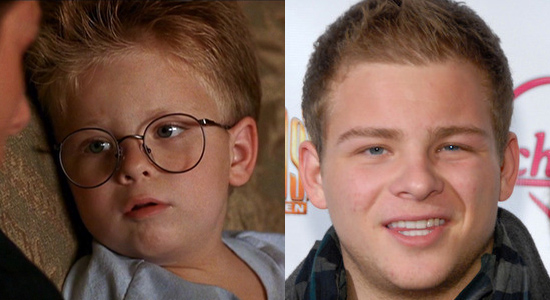 Josh Saviano
Saviano played Paul Joshua Pfeiffer, who was Kevin Arnold's best friend in The Wonder Years. Nowadays, the native New Yorker plies his trade as a lawyer who specializes in mergers and acquisitions.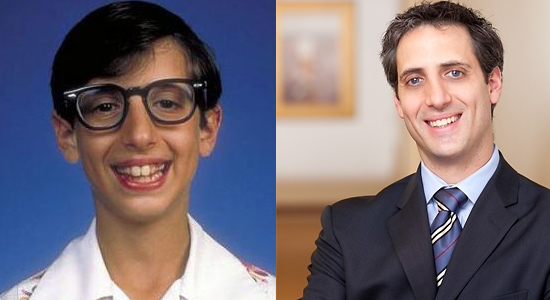 Lark Voorhies
Ms. Voorhies is famous for her portrayal of Lisa Turtle in Saved by the Bell. In 1996, she was released from her contract from the soap opera The Bold and the Beautiful after she refused to partake in sex scenes.
After leaving, Voorhies cited her religious beliefs as a Jehovah's Witness. In 2001, the 39-year-old actress founded the production company "You Soy Productions."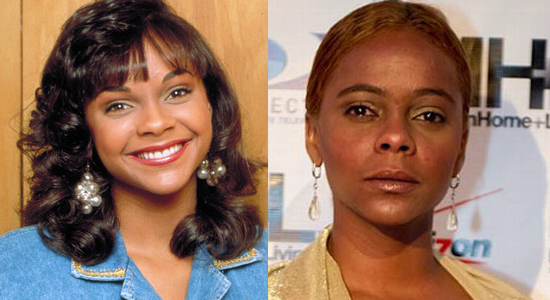 Mara Wilson
Mara Wilson is a former child actor who is best known for her leading role in the 1996 movie Matilda.
In 2012, the 26-year-old explained that she had quit acting because she didn't find it fun. She also noted that repeating the same scenes over and over again didn't allow for creativity.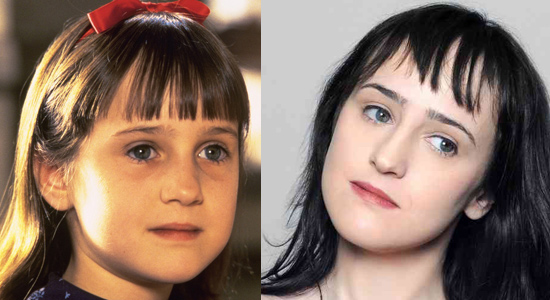 Mark Paul Gosselaar
Actor Mark Paul Gosselaar portrayed the charming Zack Morris in Saved by the Bell. Since then, the Panorama City actor has taken up a number of roles in various B class movies. The 39 year old is currently married to Catriona McGinn, who is an advertising executive.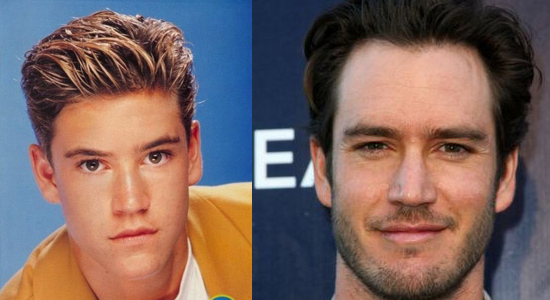 Mary Kate and Ashley Olsen
The Olsen twins were huge throughout the 1990s, picking up major roles in television shows such as Full House and The Adventures of Mary-Kate & Ashley. Sadly, their fan club ended in 2000 as their acting roles began to dry up. Fortunately for the twins, their business acumen has allowed them to accumulate an estimated wealth of $100 million. The duo currently own Dualstar Entertainment Group, LLC, as well as several fashion lines.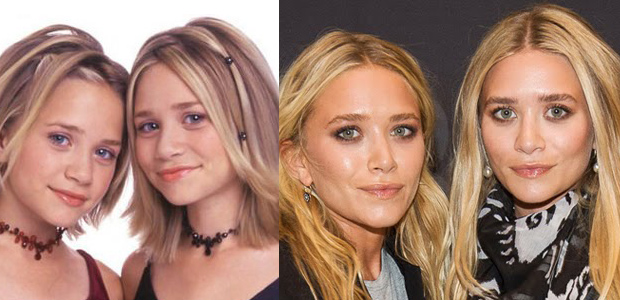 Justin Berfield
Justin Berfield played the rather-destructive Reese Wilkerson in Malcolm in the Middle. In 2010, he was hired as the Chief Creative Officer for Virgin Produced. He is currently 27 years of age.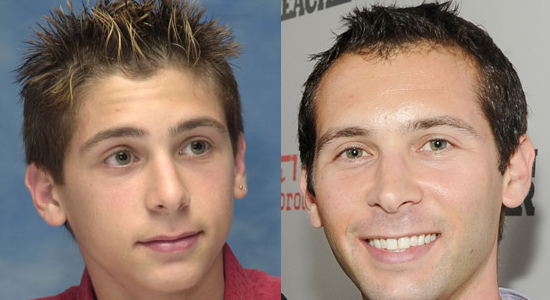 Mason Gamble
Mason Gamble sprung onto our television screens after he was given the lead role of Dennis Mitchell in the 1993 movie Dennis the Menace. In 1998, he was nominated for a Young Artist Award for his performance in the movie Rushmore. Since then, the 27 year old has taken up a number of small one-episode roles in various television shows such as ER and CSI: Miami.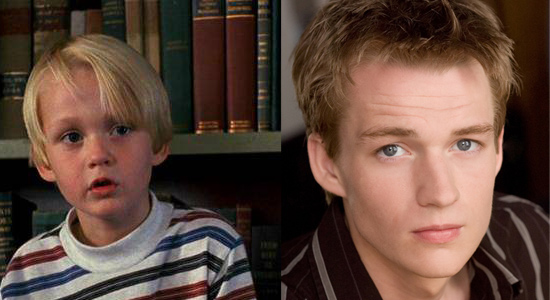 Matthew Lawrence
Matthew Lawrence is a former child actor who portrayed several famous characters throughout 1990s. Some of his most notable roles were in the movie Mrs. Doubtfire (1993) and the ABC sitcom Boy Meets World. Lawrence is now 34 years old.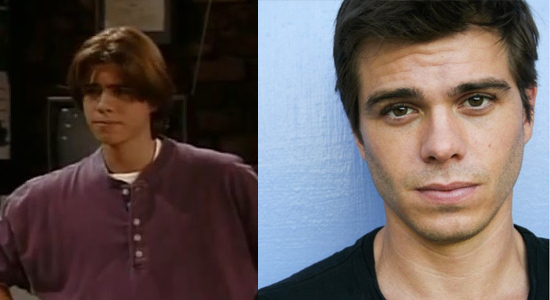 Melissa Joan Hart
Melissa Joan Hart portrayed Clarissa in Clarissa Explains It All (1991-1994) and Sabrina Spellman in Sabrina, the Teenage Witch (1996–2003). In 2003, she married Course of Nature singer Mark Wilkerson. Since then, the couple have three sons together. Since 2010, the 37 year old Smithtown native has been starring as Mel Burke in the sitcom Melissa & Joey.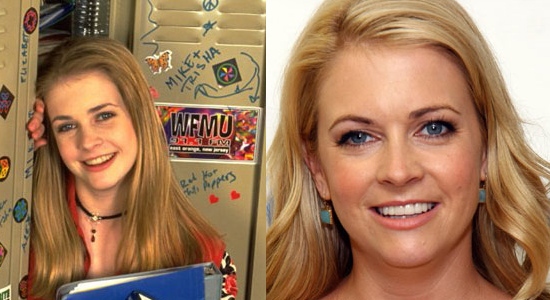 Mike Maronna
Maronna played "Big Pete" in the Nickelodeon television show The Adventures of Pete & Pete (1993 – 1996). If you remember, "Big Pete" was the narrator of the show, as well as the voice of reason. Interestingly enough, since 1996, Maronna has worked as an on-set electrician for various television shows such as Sex and the City. Back in 1999, you may have seen him in a number of television advertisements for TD Ameritrade, which is an online broker.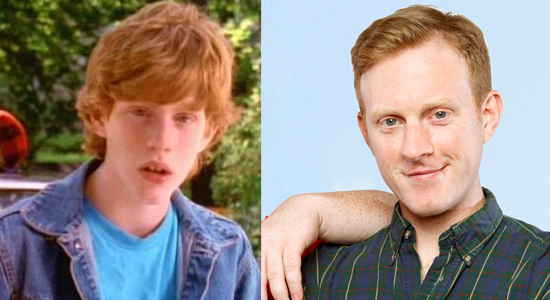 Michael Manasseri
Michael Manasseri starred alongside John Mallory Asher in the comedy series Weird Science (1994 – 1998). Since then, the 39 year old actor has taken up a few guest roles in shows such as Boston Public and ER. In 2007, he directed the horror film Babysitter Wanted.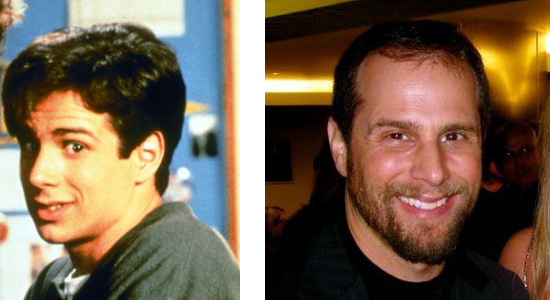 Nate Richert
You might remember Richert as the actor who portrayed the character Harvey Kinkle in Sabrina the Teenage Witch. Since then, it seems as though the Minnesota-born actor has been trying his hand at music.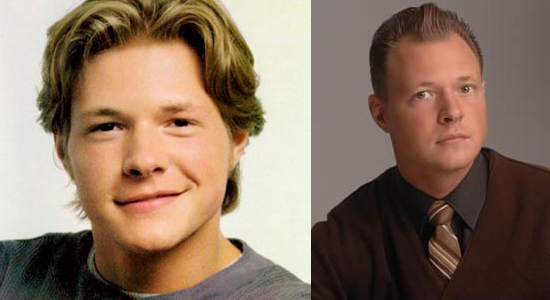 Ralph Macchio
It is difficult to believe that 30 years have passed since Ralpha Macchio first took up his role as Daniel LaRusso in The Karate Kid. Macchio is now 52 years old.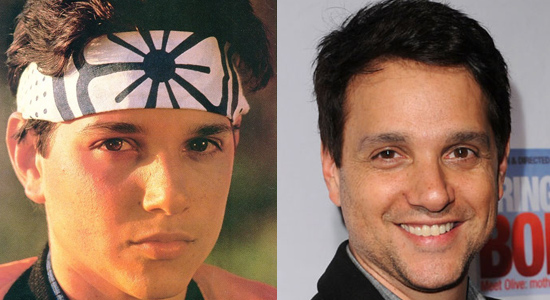 Tahj Mowry
Mowry played T.J. Henderson in the American sitcom Smart Guy, which ran between 1997 and 1999. At present, the 27 year old portrays the character Tucker Dobbs on ABC's Baby Daddy.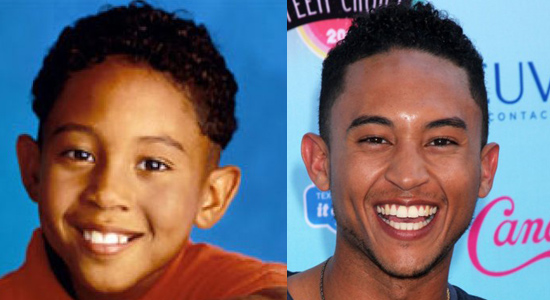 Ted Danson
Danson is probably best known for his roles as Sam Malone in Cheers (1982 – 1993) and Dr. John Becker on the TV series Becker (1998 – 2004). The San Diego native is now 66 years of age.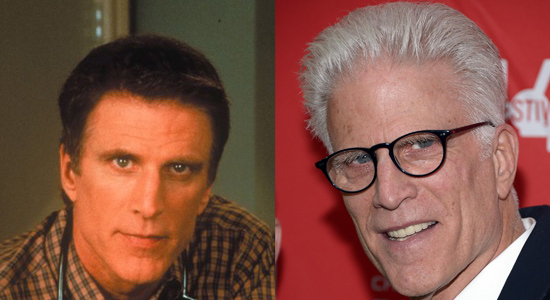 Tia and Tamera Mowry
The Mowry twins starred as the two main characters in Sister Sister (1994 – 1999), a sitcom that saw two adopted sisters reunited after they accidentally happened upon each other at the mall. The girls are now in their mid-thirties. They are both married with children.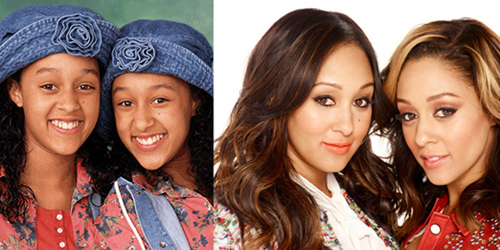 Tiffani Thiessen
Tiffani Thiessen rose to fame during her role as Kelly Kapowski in the Saved by the Bell. She also played a major role the later seasons of Beverly Hills, 90210 (1990 – 2000) as Valerie Malone. The 40 year old actress is currently married to American actor Brady Smith. She gave birth to her daughter Harper Renn Smith in 2010.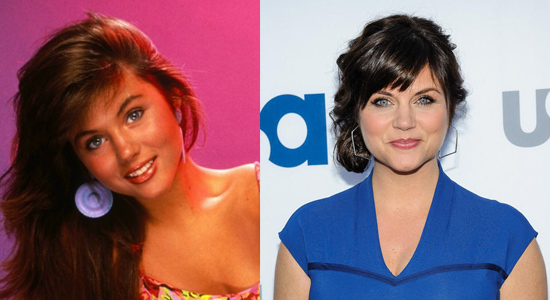 Tyler James Williams
Tyler James Williams was the lead character in the show Everybody Hates Chris. Between 2012 and 2013, he took up the role of Owen Lewis on the sitcom Go On, which was cancelled after just one season.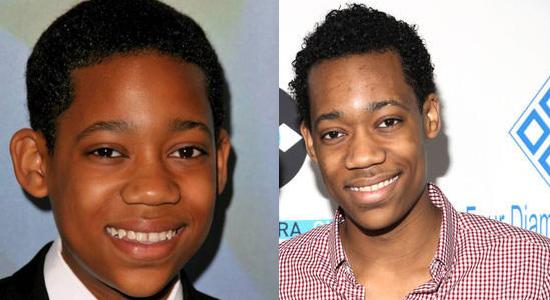 Zachery Ty Bryan
Bryan is best known for his portrayal of the character Brad Taylor in the ABC sitcom, Home Improvement, which ran between 1991 and 1999. He is now 32 years old.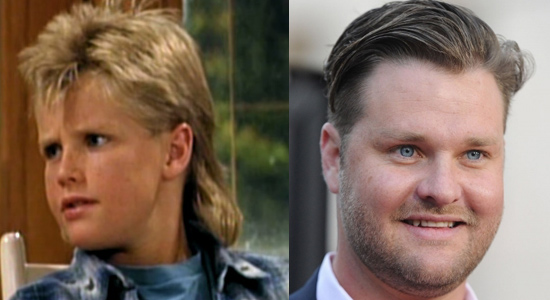 Vanessa Angel
Vanessa Angel starred as Lisa in the show Weird Science (1994 – 1998). In 2009, she set up a fashion label called VANE LA. The English actress is now 47 years old.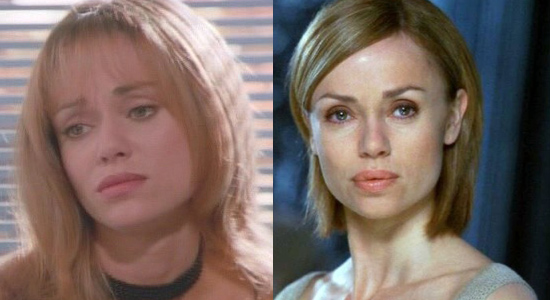 Dan Tamberelli
Tamberelli is best known for his portrayal of Little Pete in The Adventures of Pete & Pete. In 2013, he voiced the character Jimmy De Santa in the record-selling video game, Grand Theft Auto V. Currently, he is a member of a sketch comedy group called Man Boobs Comedy.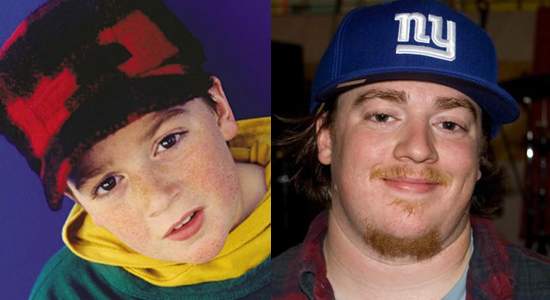 Erik Per Sullivan
Erik Per Sullivan played Dewey in the Fox series Malcolm in the Middle (2000 – 2006). It is kind of difficult to believe that eight years have passed since the award-winning show came to an end. In 2010, the 22 year old had had a small role in the movie Twelve.