In this guide, we will show you how to add a video to Instagram Reels.
In case you didn't already know, Instagram Reels is Facebook's answer to TikTok.
This new feature, which allows users to upload short 15-second-long video clips, was released in August, 2020.
Step 1: Click on your "Your Story".
To create a Reels video, you will need to click on the "Your Story" icon at the top of Instagram: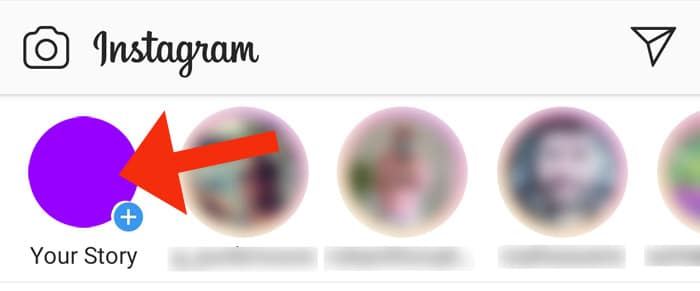 Once you have clicked on "Your Story", you will notice that there are three options at the bottom of the record screen:
Obviously, you should click on the Reels option.
Note that if the Reels option does not exist, it is probably for one of the following reasons:
You own a business account. I have noticed that the Reels feature is not accessible on any of my business Instagram pages. It seems as though they are wanting to let regular users gain a foothold first. They probably want to avoid a situation where big name brands are dominating their new feature because of their follower counts.
It is possible that "Instagram Reels" is not yet available in your location. In the past, both Facebook and Instagram have gradually rolled out new features on a region-by-region basis.
You do not have the latest version of Instagram.
Step 2: Press the "Get Started" button.
Once you have clicked on the Reels option, a splash page will appear:
This welcome page provides you with a quick explanation of what "Reels" is. Once you are happy to continue, simply click on the white "Get Started" button at the bottom of the page.
Step 3: Record and edit your video.
At this stage, you will be able to record your video, add music, change the speed or set a timer. There is also an option to upload a video or a photograph from your phone's gallery: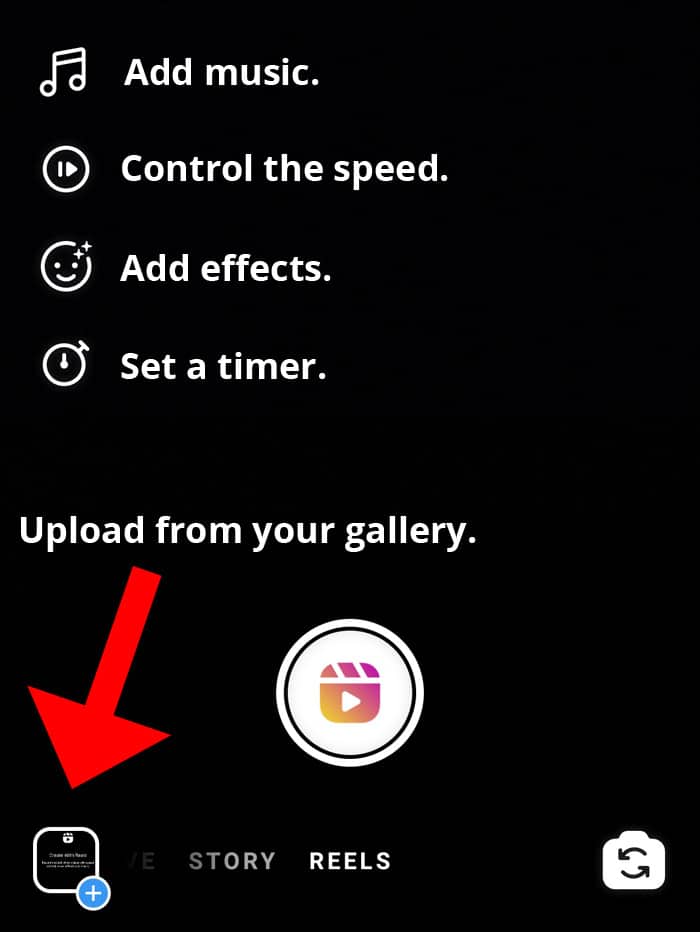 After you have recorded a clip or uploaded a clip from your gallery, you will notice two things.
A progress bar at the top of the screen will show you how much time you have taken up:

A white send button will appear to the right of the record button: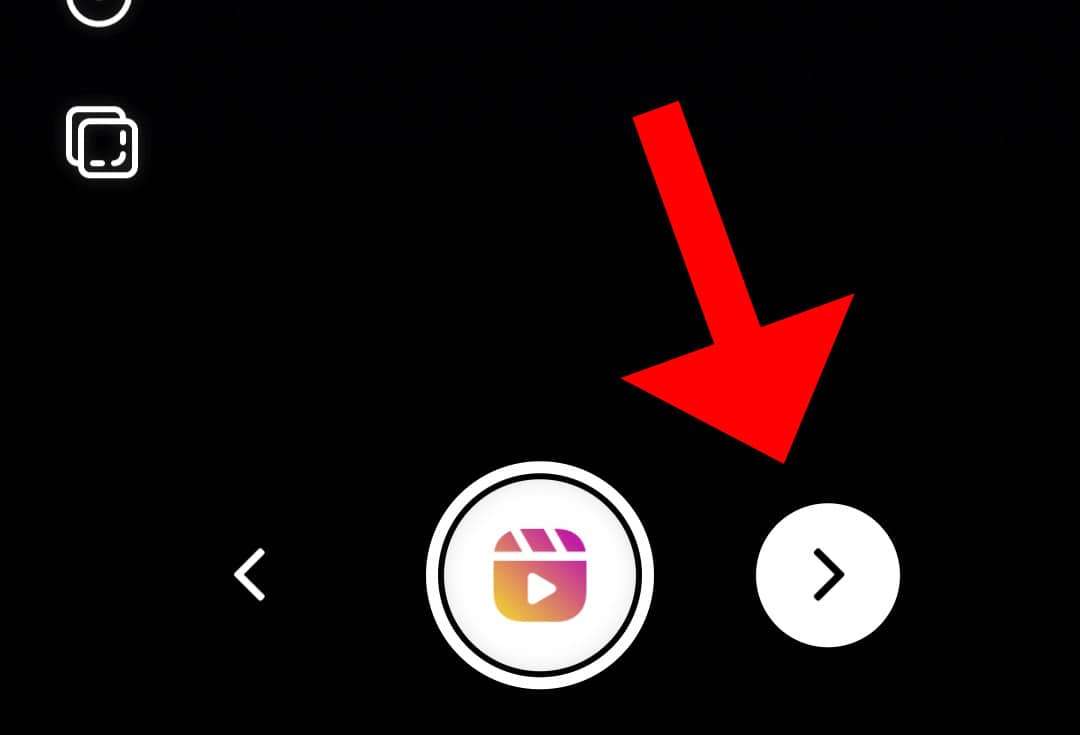 If you are happy to upload your new Reel, then simply click on the white send button.
Step 4: Post your video to Instagram Reels.
After you've previewed your video and pressed the white send button, the following screen will appear: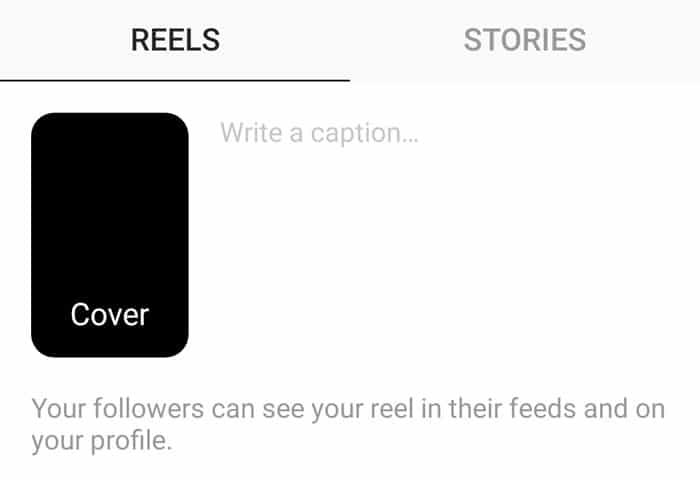 On this page, you can write a caption or change the cover thumbnail. This page also warns you that your Instagram followers will be able to see your reel in their feeds and that the video will appear on your profile.
Note that you can also add hashtags to an Instagram Reel caption and that this might help others discover your video.
Although it remains to be seen whether the feature will take off or not, Instagram does have a track record of successfully integrating popular features from other apps into their own app. The "Instagram Story" feature is one such success.
And that's it! You have just created your first video on Instagram Reels!