This is a guide on what the grimace emoji means when it is displayed next to one of your Snapchat friends. The grimace emoji is one of several emojis that can appear beside a friend's name on Snapchat:
If this emoji (😬) appears beside one of your friend's names, then it means that you both share a best friend. In the world of Snapchat, that means that you both have a smiley face next to the same person. i.e. You both interact with the same person a lot.
An example:
Lisa is best friends with Sara and Maria and she has a smiley face beside each of their names on Snapchat. This is because she sends a lot of snaps to both of them.
However, Sara and Maria are also best friends because they regularly send Snapchat messages to one another.
This means that when Lisa looks at Maria's profile, she will probably see both a smiley and a grimace emoji. Why? Because Maria is also best friends with Sara. i.e. They share a best friend.
Essentially, the grimace face is an indication that you're in some sort of "friendship triangle" on Snapchat: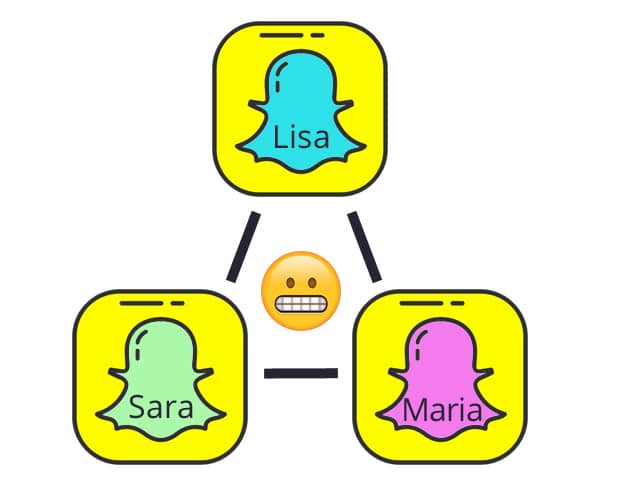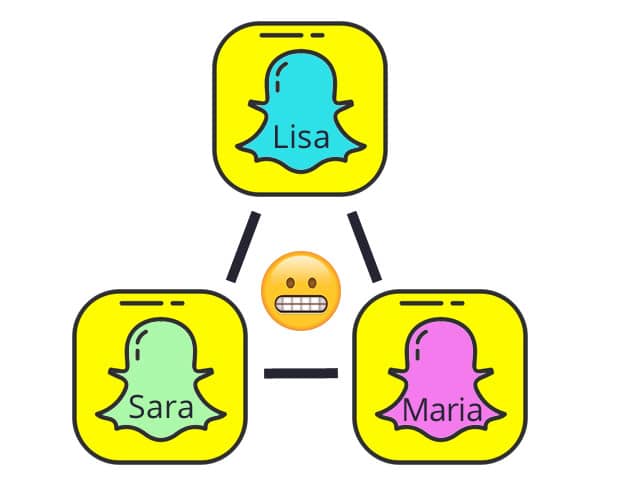 In the case above, Lisa, Maria and Sara will have the emojis beside their names because they all interact with each other a lot. As you can imagine, this emoji is particularly common in groups of people who hang around with each other in real life.
Related: What does the yellow heart emoji mean on Snapchat?
Facebook Comments