Xtra-vision was a popular movie and games rental store in Ireland. It was your go-to place on a Friday night if you were looking for a movie to rent. US company Blockbuster owned and operated the chain between 1996 and 2009. However, in August of 2009, Blockbuster sold off its Irish operations.
The company continued to struggle during the digital media era and was eventually declared insolvent. In January of 2016, Xtra-vision closed its doors for the last time.
I decided to preserve whatever in-store photographs I could find because they might bring some nostalgia to people in the future. Unfortunately, photos of old stores tend to fade away into obscurity because nobody realises their value until a decade or two has passed by. By then, the photographs have either been lost or deleted.
This is why no photographs seem to exist of Movie Magic – another popular Irish rental chain that met its demise in the mid-2000s.
The Internet killed Xtra-vision.
Below is a screenshot from an RTE News story on the liquidation of Xtra-vision:
You can clearly see the poster display rack behind the "hot offers" stand. "3 for 2" and "2 for €20" offers can be seen on the back wall.
I think that many of us miss the experience of going to Xtra-vision. However, the rise of digital media provided us with the ability to stream movies at the touch of a button. It was all so easy and cheap. In the end, there was no way that the company was going to be able to continue competing against the Internet.
After 2009, it always felt like the chain was living on borrowed time. For years, many of us knew that its closure was inevitable. Frankly, I was surprised that it lasted as long as it did.
Xtra-vision did make an attempt to diversify into the smartphone and music markets. However, that approach obviously failed to stem the tide.
In the end, it met the same fate as all of those small CD stores that were forced to pull down their shutters. A fate that game stores such as GameStop will probably meet in the not-so-distant future.
Photos.
The Xtra-Vision store in Limavady, Derry. This was taken just before the store was closed:
The store in Letterkenny. This was taken in 2010 when pop duo Jedward visited:
The Gears of War 3 release in September, 2011: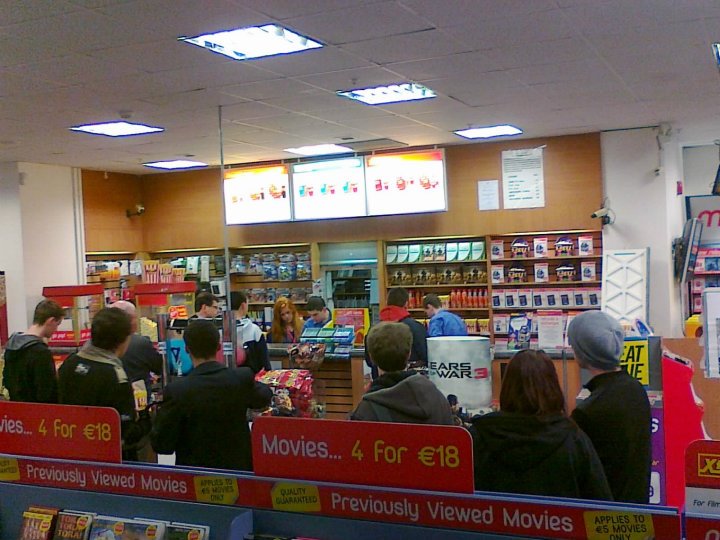 The FIFA 15 opening in Dungannon, County Tyrone:
A photograph of the Xtra-Vision store in Newbridge, Co. Kildare. This photo was taken in September of 2013, just before the much-awaited release of GTA V: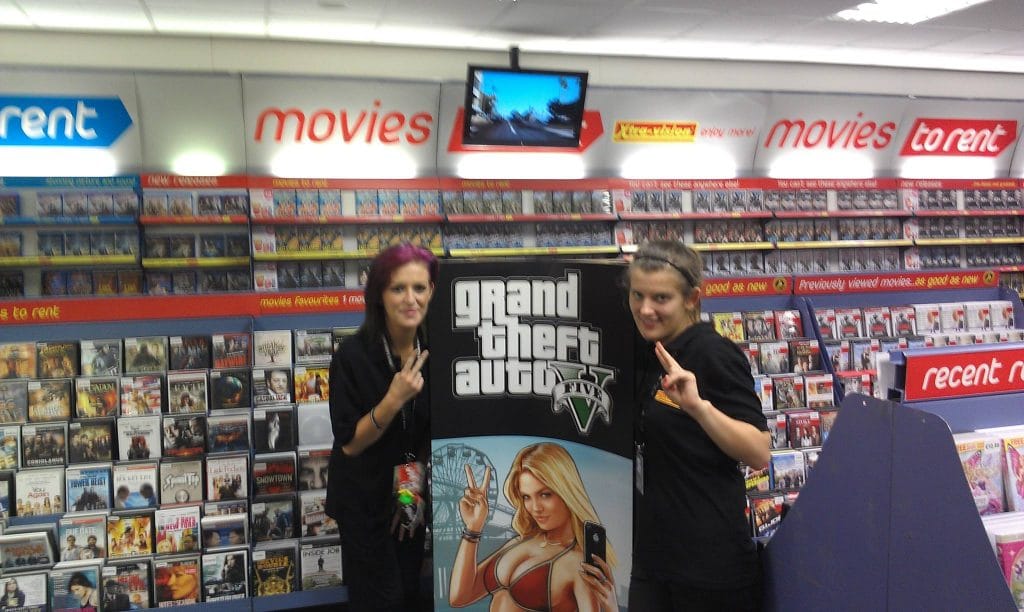 The store in Wexford town. This was also taken just before the release of Grand Theft Auto V: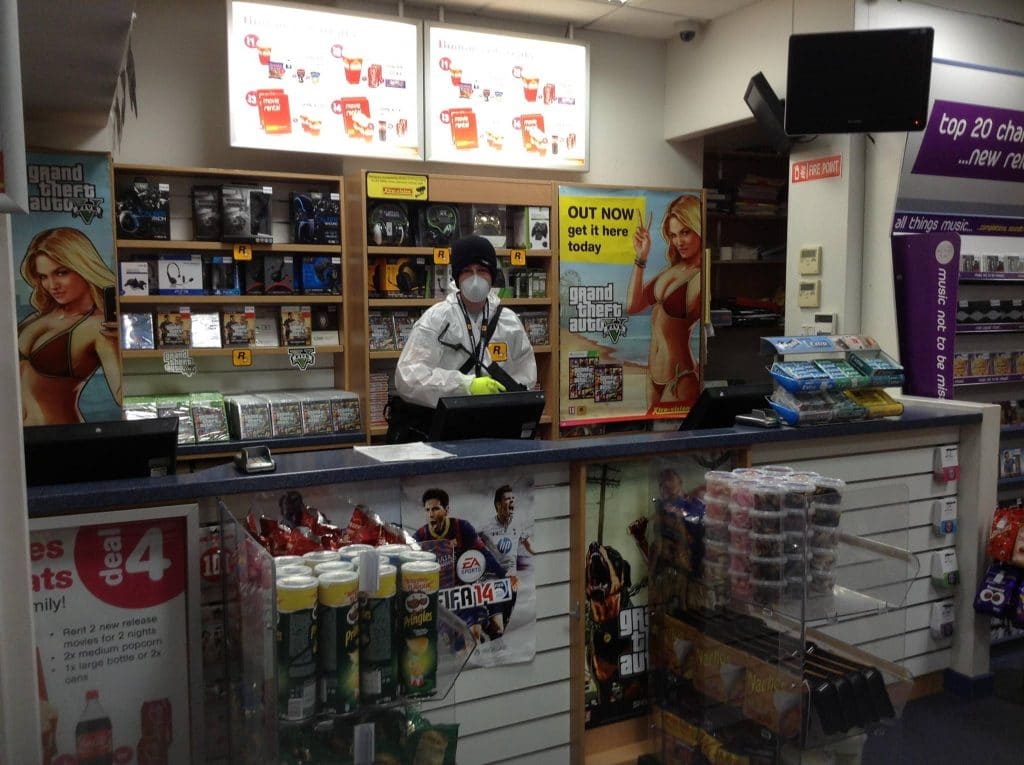 Another photo from the GTA V opening in Wexford: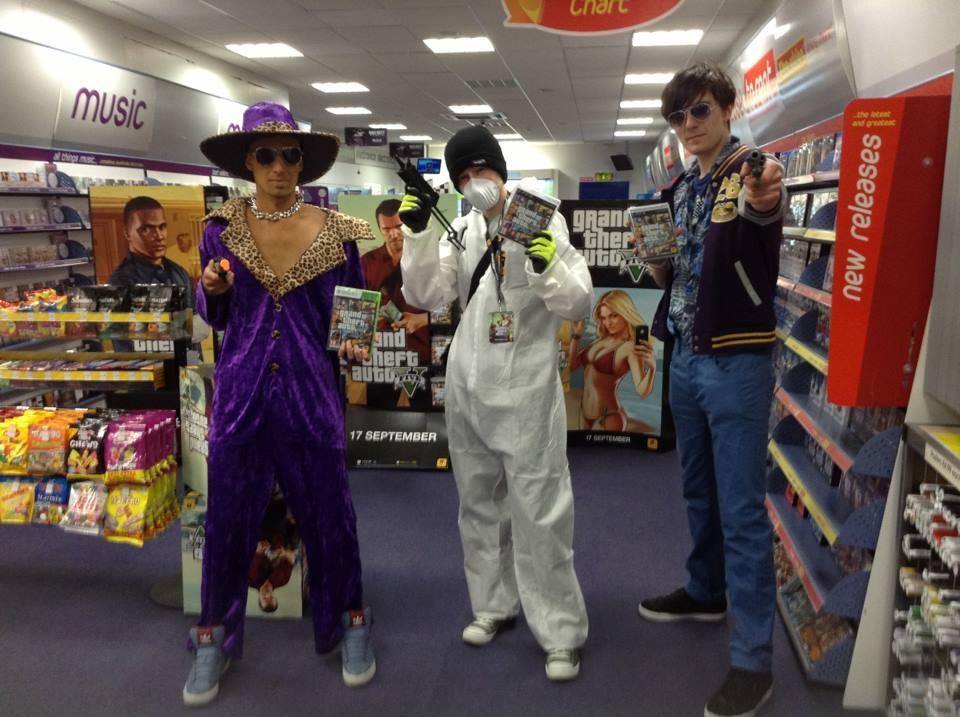 Finally, here is a screengrab from an Xtra-vision commercial in 1989, back when video tapes were all the rage: