A collection of some of the funnies Pokemon Go memes / jokes that I've come across in the past week or so.
Funeral.
A Pokemon Go players crashes a funeral so that he can catch the elusive Mewtwo: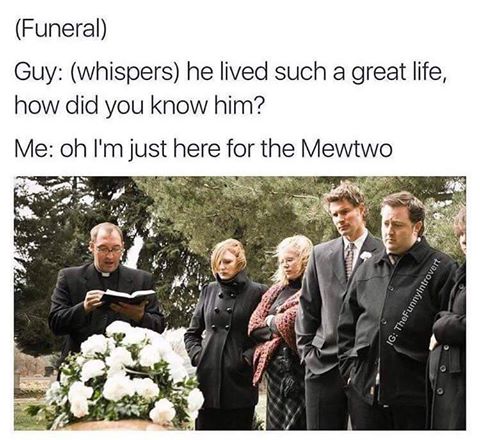 Why should we buy this house?
A Real Estate agent seals the deal by telling his potential buyers that there are Pokestops and a Pokemon gym in the house: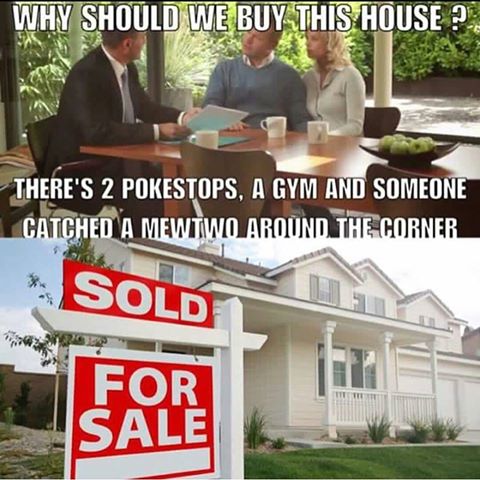 Describe the guy you're looking for.
A woman describes Pikachu to a policeman: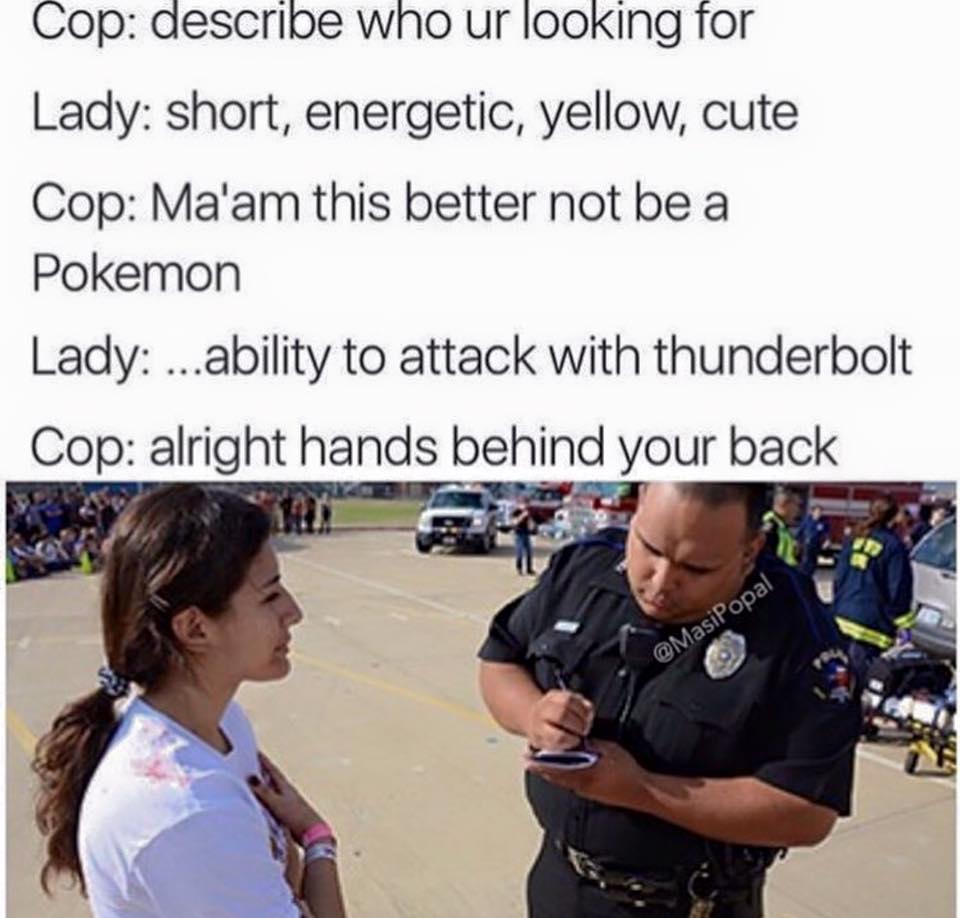 Traffic.
"Back in my day, we didn't need a smartphone game to run into traffic."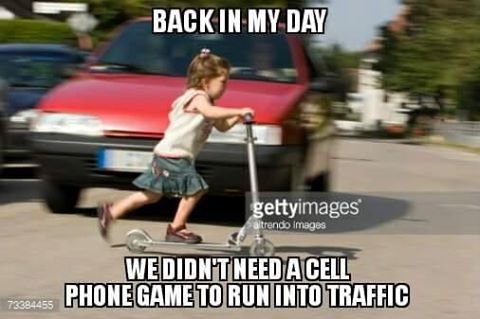 Do you exercise?
A doctor presumes that a Pokemon Go player is "fit as f*ck":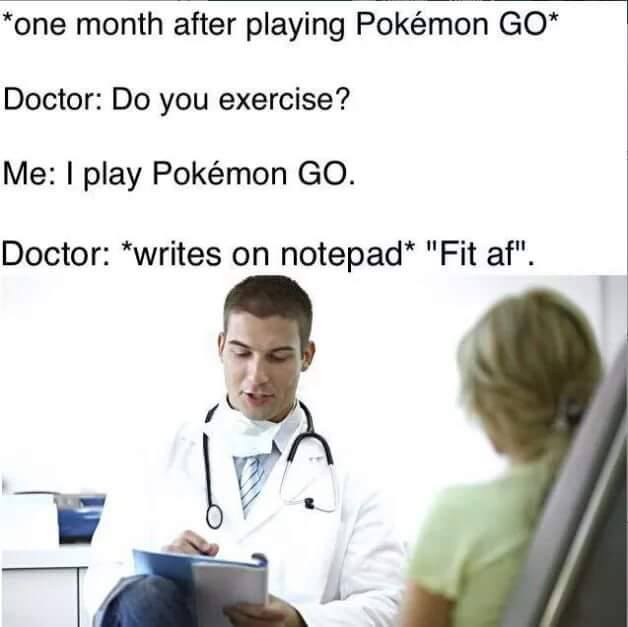 Nut.
When you find out she plays Pokemon Go: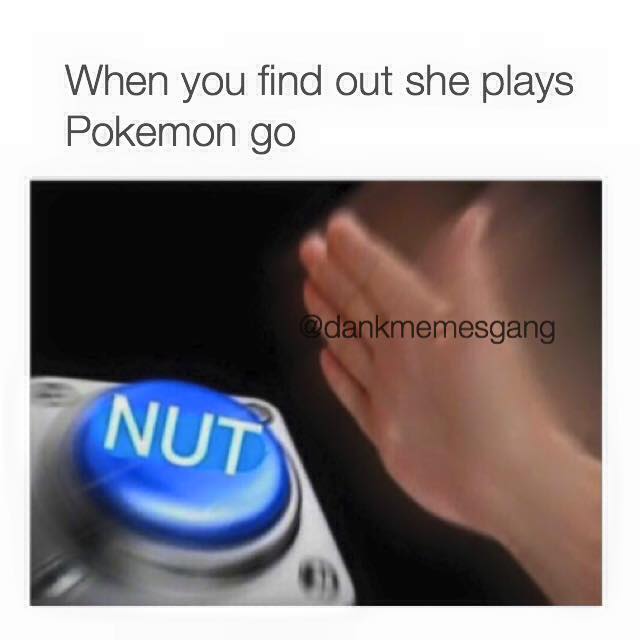 Crime Scene.
"But there's a Pikachu in there."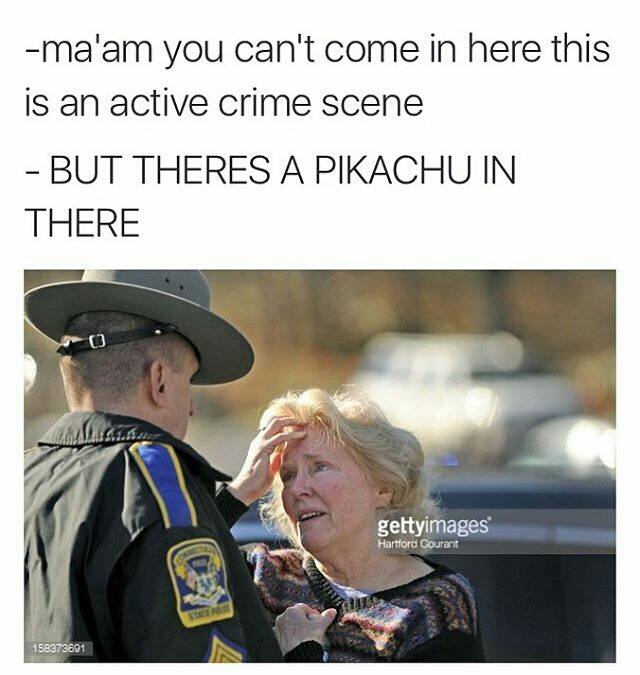 Do you know how fast you were going?
"No officer, I was trying to catch a Charrizard."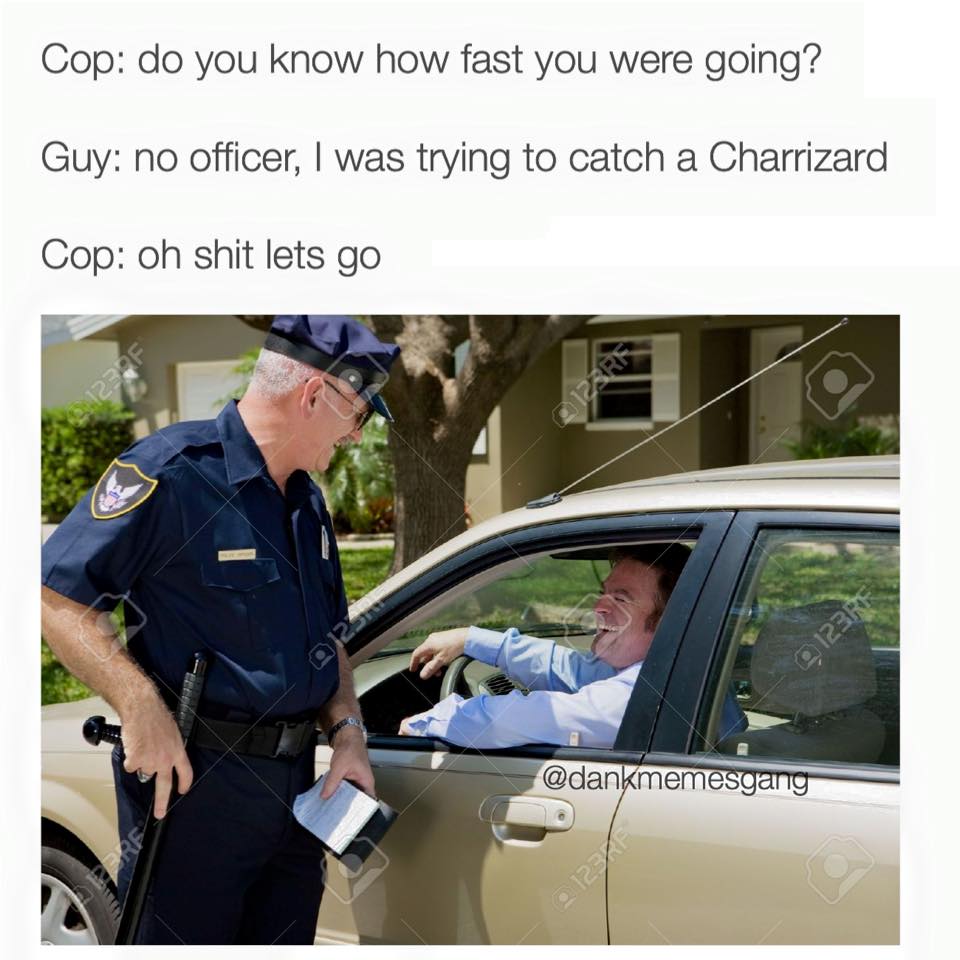 Raining.
How the times have changed:

When you see somebody else playing Pokemon Go.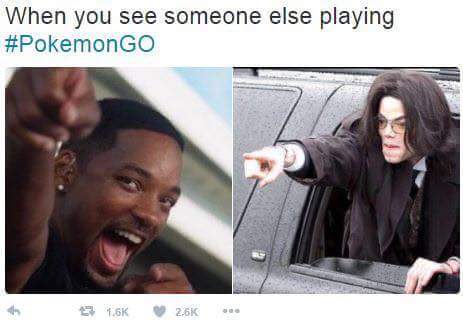 Starter pack.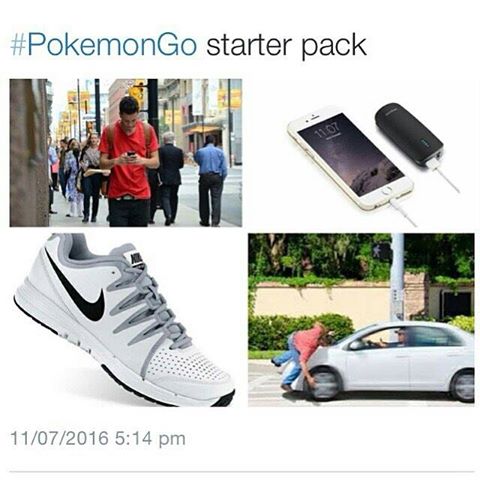 Your mother and I are worried.
"Those drugs aren't mine."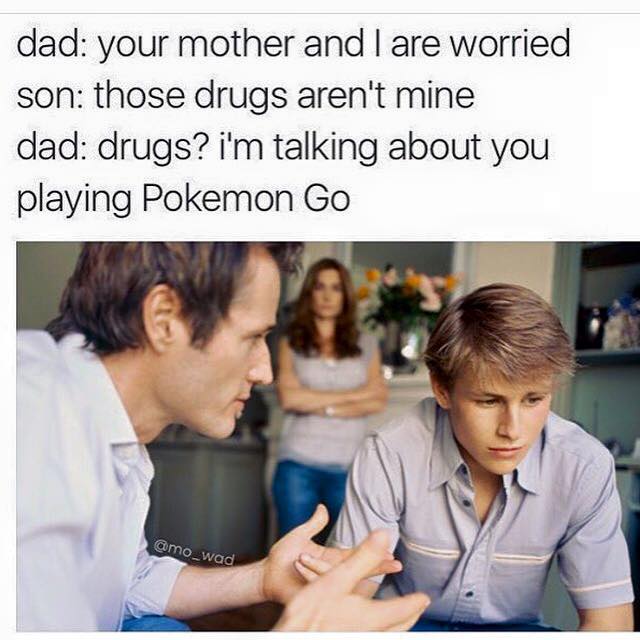 When you pass someone looking at their cell phone.
I think that every Pokemon Go player is secretly doing this at the moment: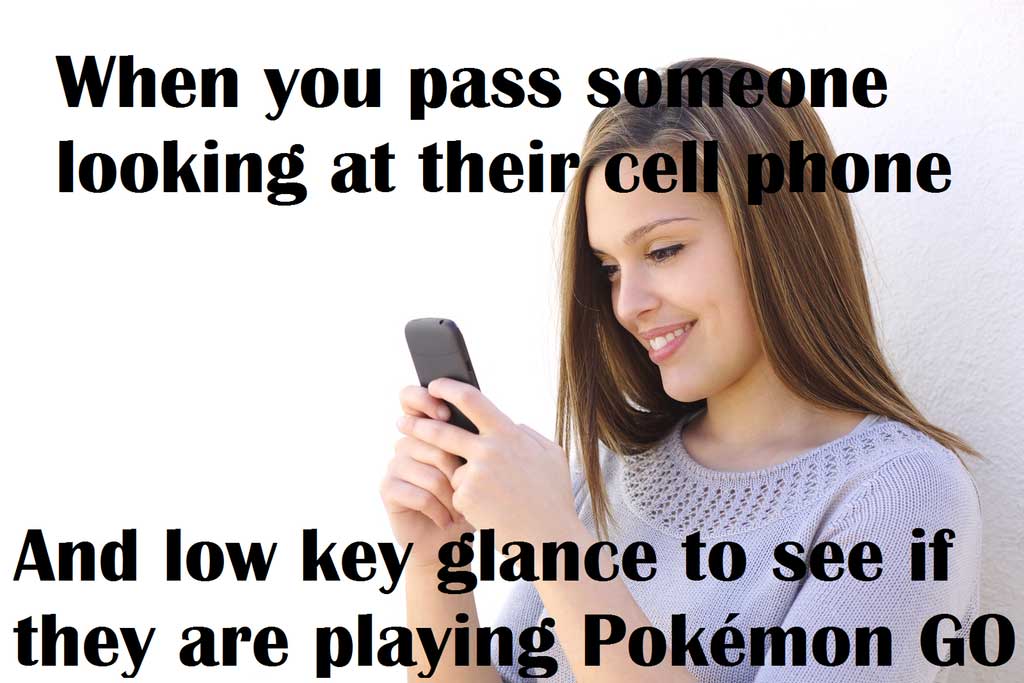 Stay out of my territory.
When someone controls a gym right by your house and you take it back: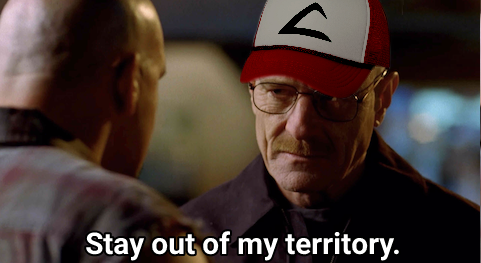 Area 51.
Where the f*ck is Mewtwo?