On October 2nd, 1974, serial killer Ted Bundy abducted 16-year-old Nancy Wilcox from Holladay in Utah.
Although Bundy admitted to murdering and burying the young girl, detectives were unable to locate her remains.
To this day, her case remains open.
Bundy moves to Utah.
During the first half of 1974, young women in the state of Washington were disappearing at a frightening rate.
Although many people in Utah were aware of the horrible situation, it wasn't a huge news story in the Beehive State.
At the time, both the police and the media believed that the killer was specifically targeting college girls in the Seattle area – a city that was more than 800 miles away.
In fact, detectives were so sure that "Ted" was focusing his efforts on Seattle that they were hesitant to link him to the disappearance of Roberta Kathleen Parks in Oregon.
As a result, the citizens of Utah felt little cause for concern. In their minds, this was a Washington problem.
However, that was soon about to change.
On September 2nd, 1974, Ted Bundy left Seattle and moved to Salt Lake City in order to attend the University of Utah School of Law.
Despite being far away from his comfort zone, it didn't take long for Bundy to revert to his old behaviors. Within a month of moving into his new apartment, he was already beginning to troll around for his next victim.
Nancy Wilcox was Bundy's first victim in Utah.
Nancy Wilcox was Bundy's first known victim in Utah.
On October 2nd, 1974, the 16-year-old vanished after leaving her home on Arnette Drive.
When Nancy went missing, both her parents and the police initially presumed that she had run away.
At the time, nobody in Utah imagined that the man who had been terrorizing Seattle was now living among them.
Because of this, the sheriff's juvenile division did not release a public appeal for information until December of 1974, which was three months after she disappeared.
And even then, they were keen to stress that Nancy "might still be a runaway."
By the end of November, there were growing concerns that a sexual predator was targeting young girls in the state of Utah.
Teenagers Melissa Anne Smith and Laura Aime had both turned up murdered, and Debra Kent was still missing from her high school in Bountiful.
Furthermore, an 18-year-old woman called Carol DaRonch had recently escaped from a kidnapping attempt at the Fashion Place shopping mall in Murray.
Upon realizing that a worrying pattern was emerging, the Salt Lake County Sheriff's Office began a review of all their cases involving missing girls.
Subsequently, they determined that Nancy Wilcox and Debra Kent were the only girls who were still unaccounted for.
The police had nothing.
In the aftermath of Nancy's disappearance, the police were unable to find any clues that might suggest her whereabouts.
During the course of the investigation, they contacted at least 45 friends and acquaintances. However, none of them knew where she was.
Furthermore, several of her friends also passed lie detector tests.
All in all, it seems as though the police had very little to go on.
On November 30th, 1974, the authorities began a two-day search of the canyons around Salt Lake City. Unfortunately, they were unable to find any trace of Nancy Wilcox or Debra Kent.
Waitress sighting.
A day after her case was first publicized, a waitress from Lake Point called the Sheriff's Office and reported that she had seen a girl matching Nancy's description at her restaurant.
According to this waitress, the young girl was accompanied by a tall young man who had a mustache.
Afterwards, they left and drove away in a "light-colored Volkswagen".
Bundy may have been stalking and grooming Nancy Wilcox.
According to her family members, Nancy mentioned an older guy who would come into her workplace and flirt with her.
At the time, the 16-year-old was working at an Arctic Circle drive-in restaurant on 3300 South.
Before Nancy went missing, she told her cousin Jamie Hayden that she had met an older guy who was attending law school.
However, she did not say anything else about this man.
During an interview with true crime Youtuber "Captain Borax", Nancy's sister Susie Nelson recalled a similar conversation.
According to Susie, her sister became noticeably excited when she spotted this "older guy" driving past their house.
She then said something along the lines of, "Oh my gosh, that's the guy who has been coming into my work!"
Susie also recalls that on the day she went missing, Nancy left the house after having an argument with her father.
If this was the case, then it might explain why the police were so reluctant to dismiss the theory that she had run away.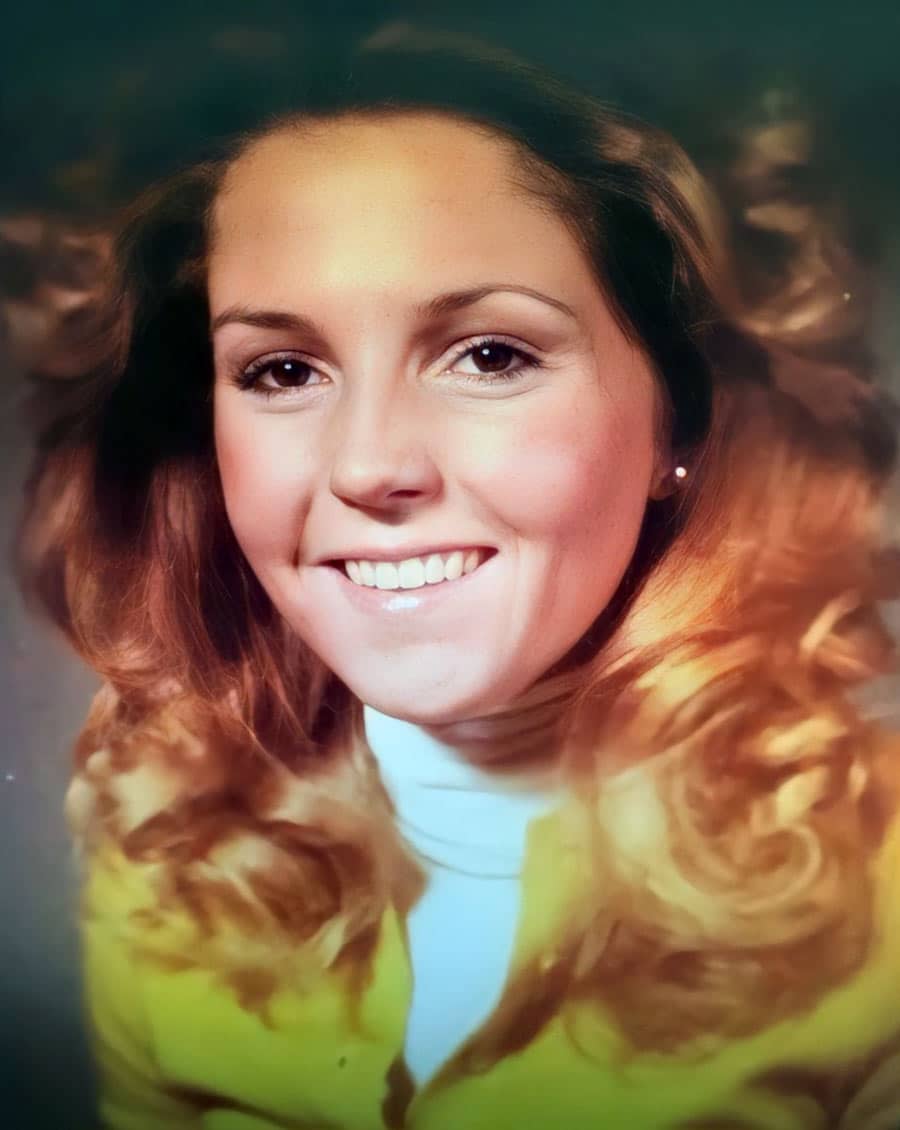 Bundy's confession.
Shortly before his execution in 1989, Ted Bundy confessed to the murder of Nancy Wilcox.
During his interview with Salt Lake detective Dennis Couch, he stated that he was on a "main roadway" that was south of the University of Utah School of Law.
According to Bundy, it was dark at the time and the lighting in the area was poor.
When he spotted Nancy walking along the side of the road, he forcibly "ushered" her into a nearby orchard. At that point, he "restrained" the 16-year-old, put her in his car and then drove back to his apartment.
In Bundy's confession, he claimed that he kept the teenager in his apartment for one day before he finally murdered her.
He did not say anything about knowing her beforehand. Nor did he go into detail about the murder.
During the interview, Bundy pointed out that he remembered Wilcox's case because it took a relatively long time for her name to appear in the newspaper.
"Because nothing came out in the paper about it for some time, as I recall, in this particular case. Which I later would associate with Wilcox."
This statement shows that he was paying close attention to news coverage about his crimes.
In one of his earlier pseudo-confessions, Bundy claimed that he murdered Nancy Wilcox in the orchard.
During one of Bundy's third-person "pseudo-confessions" with author Stephen Michaud, he claimed that "the killer" parked his car further down the road.
He then ran up behind Nancy Wilcox and forced her into the orchard.
According to Bundy, "the killer" planned on raping the girl. He did not intend on murdering her.
In the killer's mind, avoiding the act of murder might draw less attention to the crime.
However, this plan did not work, as the victim started to struggle with him. At that stage, he began to worry that someone in one of the nearby houses might hear the fracas and investigate.
In a fit of panic, he strangled the girl until she passed out. Then, once the victim was unconscious, he removed her clothes and raped her.
In the aftermath of the crime, he started to realize that the girl had stopped moving. This panicked him so much that he dragged her body into a corner and then left.
However, once "the killer" had returned to his apartment, he immediately began to worry that he had left behind physical evidence.
As a result, he decided to travel back to the orchard and see if her body was still there.
According to Bundy, "the killer" was so intoxicated during the crime that it took him a while to find the exact area again.
Once he found the orchard, he saw that there was nobody around and that Nancy's body was still undisturbed.
Subsequently, he loaded her body and clothes into his car and drove back to his apartment.
He then waited "a day or two" before finally disposing of her remains.
As you can see, there are glaring differences between this "pseudo-confession" and Bundy's death row confession in 1989.
Bundy was unable to pinpoint the location of Nancy's remains.
Although Ted Bundy claimed that he left Nancy's remains somewhere near Capitol Reef National Park, he was unable to pinpoint an exact location.
Frustratingly, it seems as though the detective who interviewed Bundy before his execution did not have any detailed maps.
"We need better maps. That would help. We need just a clearer picture of what it looks like. I do not remember this Canyon Reef National Park. But I don't imagine that it looks any different from the rest of it, except its name."

– Bundy during his Utah confession in 1989.
There are two theories here.
Bundy genuinely couldn't remember the location because 15 years had passed by and he wasn't familiar with the area.
He decided to use the poor quality map as an excuse to withhold information.
Regardless of which theory is correct, one thing is true: Bundy never gave detectives enough details to justify a proper search.
Sadly, both of Nancy Wilcox's parents passed away without ever finding their daughter.
If Bundy's confession was correct, then it means that Nancy's remains are still out there somewhere in the vast expanses of the Utah wilderness.